| | | |
| --- | --- | --- |
| | The Special Needs Dobermans Store!! | |
SND Logo Wristband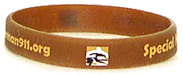 Our new SND Logo Wristband lets you wear your own custom cause statement on your wrist! The wristband has an inside circumference of 8 1/2" and is stretchy enough to get around just about any fist!
| | |
| --- | --- |
| Quantity | Price |
| 1 | $5.00 |
| 2-4 | $4.00 |
| 5+ | $3.50 |
---
SND LOGO & YIN YANG BANDANAS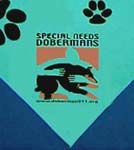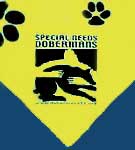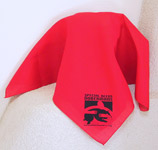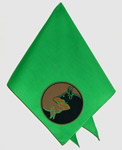 These great bandanas have the SND Logo in one corner BUT, we can no longer get ones with paw prints! They are made from a 50/50 washable poplin blend and are 22" squares for easy tying.

Our color logo does not work well on some colors, so we have an all black version of the Logo that works on just about any color.

These great bandanas are available in Ivory, Yellow, Turquoise, Kelly Green, Silver Gray and Lime Green!

Additional colors available for the Black SND Logo are: Red, Orange and Hot Pink! Of course, we'll put the logo on any color you like but the contrast is better on the colors indicated.
SND LOGO BANDANAS
| | |
| --- | --- |
| Quantity | Price |
| 1 | $10.00 |
| 2-4 | $8.50 |
| 5+ | $7.00 |
YIN YANG BANDANAS
| | |
| --- | --- |
| Quantity | Price |
| 1 | $11.00 |
| 2-4 | $9.50 |
| 5+ | $8.00 |
---
Vinyl Bumper Sticker

This is our original SND "Says It All" Logo bumper sticker. These stickers are high quality, UV resistant and measure 11 1/2" by 3"

Quantities are LIMITED so Order Now!
| | |
| --- | --- |
| Quantity | Price |
| 1 | $5.00 |
| 2-4 | $3.50 |
| 5+ | $3.00 |
---
"WE ARE NOT DISPOSABLE"
---
These wonderful and very poignant messages are designed and ©RBF and Peggy Rose for the original "We Are Not Disposable" ©1999 Artwork.
The bandanas are available in all the colors listed above for the SND Logo bandanas.
Pricing structure for quantities of any of the "We Are Not Disposable" items is the same as for SND Logo items.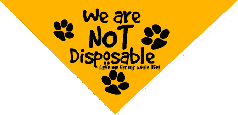 Bandanas!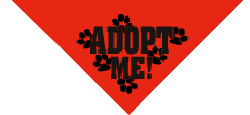 Bumper Stickers!


Dobes! All Breed!

---
* * * * * SPECIAL SALE * * * * *
Sadie & Kathleen Kistler Notecards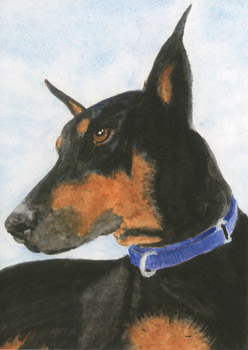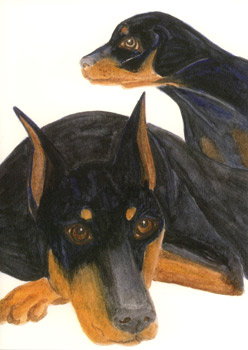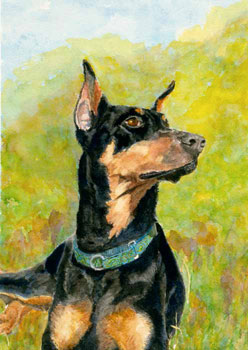 #1 "Vigilant" #2 "Puppies !#&%!!" #3 "Reflections"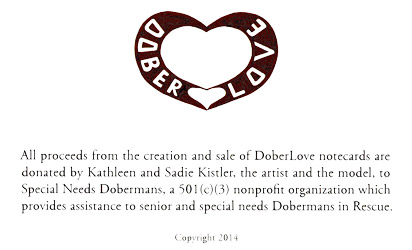 And on the back...
These gorgeous notecards were created and donated by Kathleen Kistler from three of her original watercolors. Miss Sadie is her inspiration and her most adored model. Kathleen has long been a devotee of our magnificent breed and it shows and shows in her paintings - as does her love for her dear Miss Sadie!!


The cards are professionally printed on heavy ivory card stock and measure 5" by 7" - envelopes are included of course and each card is packaged in a glassine envelope! Using these cards as notes or even as holiday greetings will show your own love of our most noble breed.


The reverse of the cards declare that "All proceeds from the creation and sale of DoberLove notecards are donated by Kathleen and Sadie Kistler, the artist and the model, to Special Needs Dobermans, a 501(c)(3) nonprofit organization which provides assistance to senior and special needs Dobermans in Rescue."


The cards are $2.50 each or 5 for $10.00 - stock up now!!
---
SND has a large collection of books we will be offering. Some of these are new and some are previously owned and have been donated to raise funds for Special Needs Dobermans veterinary expenses. Condition and particulars will be stated in the description. We have a very large selection of books, journals and magazines that haven't been listed yet - if you don't see what you want or have a particular title in mind - please ask!! Actual shipping costs via Media Mail are additional. We can ship Priority if you need your selection faster for gift-giving - or you just can't wait to settle in with a good book!! Please visit the SND Book Nook Now!! Buy a book for yourself or as a gift for a special DobeLover - any occasion is the RIGHT occasion to give a treat and help a Doberman at the same time!
---
DETAILS, DETAILS, DETAILS
Placing Orders & Payment Methods: Once you decide which items you would like to purchase, please Contact Us with your selections and indicate your payment method. We can accept payment via PayPal, Check or Money Order. If by PayPal, we will send you an invoice. If you are paying by check we will give you the mailing address with your order confirmation. Please feel free to contact us if you would like further information on any of the items you see.
BONUS!! If you purchase ANY of our item(s) listed above AND make a donation to the General Fund of $10.00 or more, you will receive our brand new Limited Edition Yin Yang Sticker! This sticker is made from high performance UV resistant, 3 mil thick vinyl and uses a metallicized adhesive - it conforms to flat and curved smooth surfaces - it is similar to the renewal stickers used by DMV's for license plates - that means they are there to stay under the toughest conditions!! This sticker is absolutely gorgeous and embodies the beauty and balance Dobes bring to our lives!! It's on a black background here to show you the white margins of the actual sticker!! Come on! Help an SNDobie while you bring great balance to your DobeSpirit!!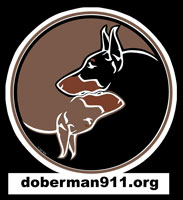 * * * * * * * * * * * * * * * * * * * * *
PLEASE VISIT OFTEN - WE WILL BE ADDING MORE WONDERFULS ITEMS & OTHER BOOKS SOON!!
---