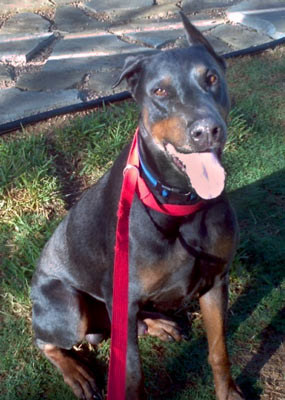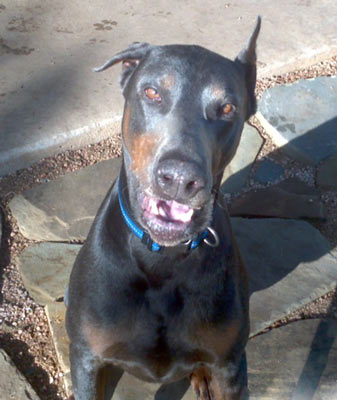 Does this DobeGent rendition of "Am I Blue" just rend your heart??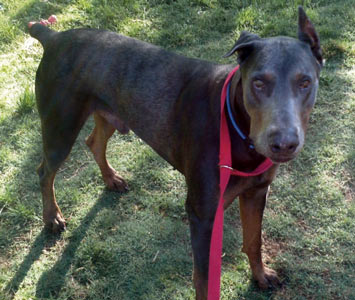 He's hoping it does and he's grateful to his Last Chance DobeAngel for giving him that chance!!

Sampson is a large handsome cropped/docked 7 year old blue/rust 95 lb. male. He is very affectionate, housebroken, crate trained, current on shots and HW negative. Sampson is a congenial fellow who gets along with other dogs and loves to play....This sweet, sensitive guy suffered horribly when he was turned into animal control along with his son as fallout from a divorce. He could not comprehend his fate and howled continuously out of fear and misery at his desperate circumstances. Sampson was deemed aggressive due to his response when stuffed into a dark, airless sickbay hellhole at animal control, simply because his owner said that he had a thyroid condition which the shelter deemed "Thyroid Disease" and he was listed as unadoptable. We decided to test him in the more favorable environment of a shelter play yard, and he morphed into a delightful, happy, playful and trusting soul awaiting the right person to whom to offer his magnificent heart.

Special Needs if any: None

Geographic areas: State of Texas

Contact Information:
Name: Francine Case
Rescue: Last Hope Doberman Rescue
Phone Numbers: 830-985-3853
Email: francinecase@windstream.net

.