Meet Miss Roxy!!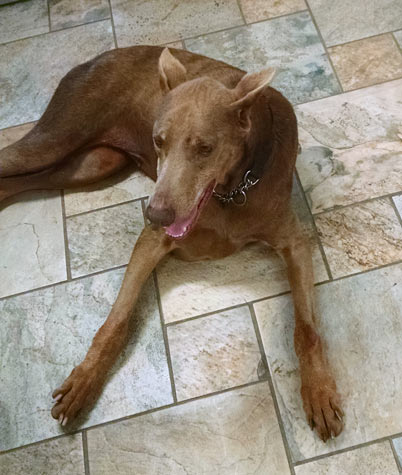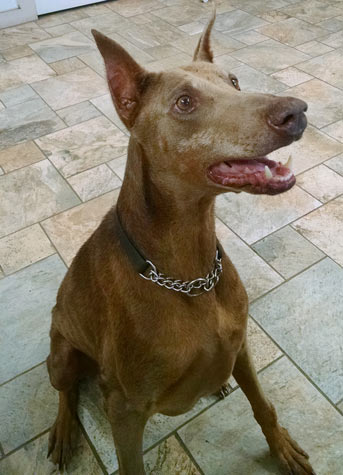 Hello! Are you a Talent Scout??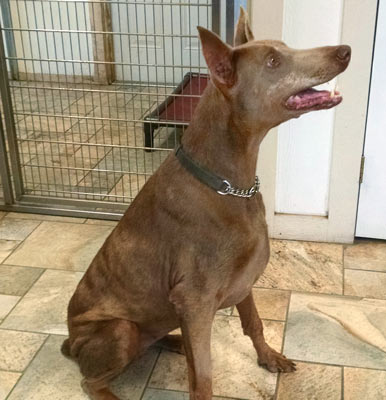 Forget about Radio City Music Hall!! I'd love to be in YOUR Chorus Line!!

Ten year old Roxy does not know she's a Senior and is full of energy. She loves food giving it her total focus when food comes out, making her idea to train. Rarely has the rescue seen a Senior with so much get up and go as Roxy. She is a delight to be around and is so ready to please. She has great patience when it comes to getting her treats and will sit and wait. Roxy is great with other dogs and all people. She loves any attention she can get from all visitors to the kennels and never fails to quickly become a Doberman they would love to take home. Unfortunately, Roxy's age deters most would be owners. While we can't predict the future of any dog's life span, the rescue feels that Roxy has several more years left to love a new owner. Roxy is on Proin for incontinence and as long as she's getting her medication she has no accidents. Roxy cried for days out in the kennels when she first arrived as she did not understand why she was here and not in her home. This beautiful Senior girl so deserves a home of her own.

Special Needs if any: Proin.

Geographic areas: Not available for adoption.

Contact Information:
Name: Margo Marsh
Rescue: San Antonio Doberman Rescue
Phone Numbers: 830-985-3853
Email: mjmmarsh@msn.com

.