Meet Romeo!!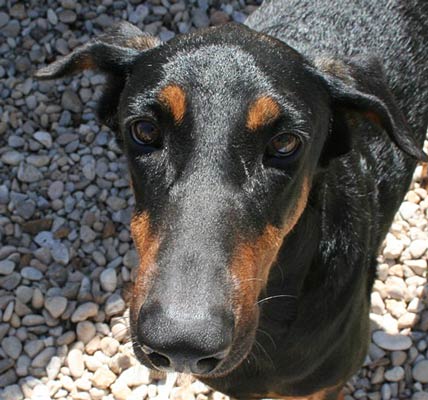 Wherefore am I?? I'm in Texas!!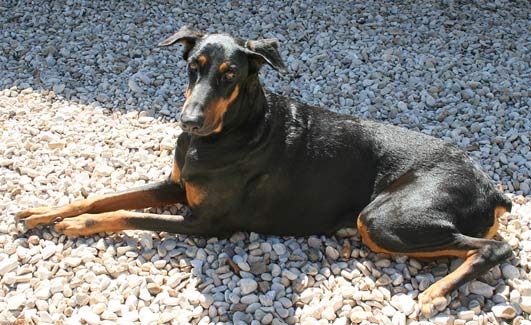 Forget about Juliet!! I'd love to have a Forever Family!!

Seven year-old Romeo was pulled from a Texas shelter very thin and with a heavy load of heartworms. The vet found felt that due to the discolored rings around his teeth he'd survived a case of distemper in the not too distant past. He was treated for his heartworms but his teeth continued to cause him pain making it very difficult for him to eat and he remained very thin. Finally the rescue decided to try bonding his teeth hoping it would decrease the pain of eating. It worked and now handsome Romeo is finally able to eat like a normal dog and is putting on the much needed weight. He is has bonded with a female dobe at the rescue and they are inseparable.

Special Needs if any: None

Geographic areas: Anywhere if a home visit can be preformed.

Contact Information:
Name: Margo Marsh
Rescue: San Antonio Doberman Rescue
Phone Numbers: 830-985-3853
Email: mjmmarsh@msn.com

.