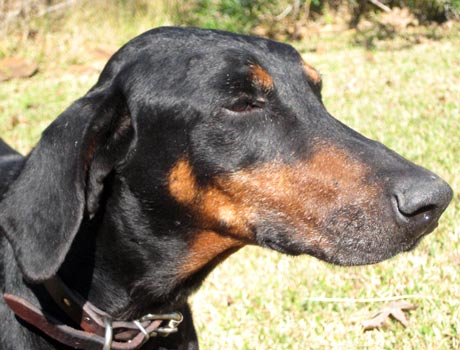 Meet Mr. JYD! Some might think that means Junk Yard DOG!
What it really means is Just Your Darling... Doberman, that is!! Mr. JYDD!!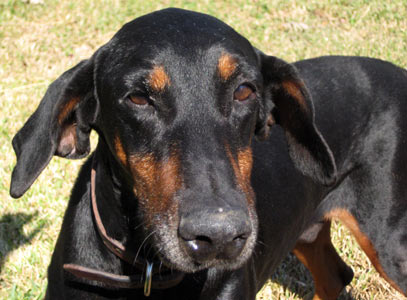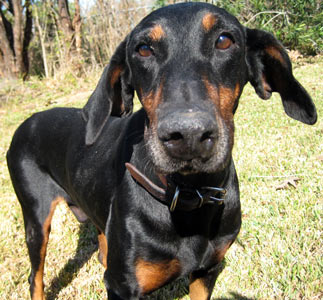 What you say? JYD is a Wrestler?? I'm a LOVER, not a fighter... :))!!

Meet 8 years young Jyd. Jyd came to rescue from a local shelter after being picked up as a stray. In poor health, he has been placed on antibiotics and vitamin supplements to get him strong enough to be treated for his severe case of heartworms. This sweet boy is good with cats, dogs, and kids. He enjoyed this recent spa treatment consisting of a good bath and having his ears cleaned. Jyd adores all the personal attention he's receiving at his vet visits and his new foster home. This loving Senior boy desperately wants to please and do the right thing. He so deserves the second chance he's being given for a great new life.

Special Needs if any: None

Geographic areas: Applicants must live within a two hour drive of the Houston city limits.

Contact Information:
Name: Catie Licalzi
Rescue: Houston Area Doberman Rescue
Email: catie@hadr.org

.