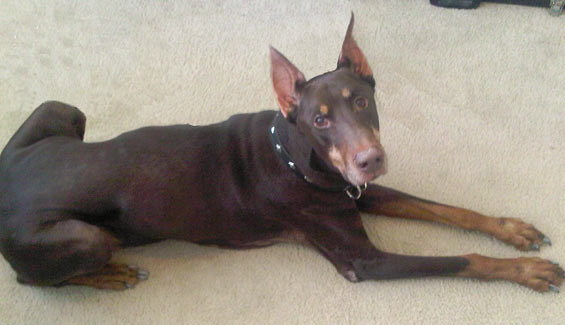 Meet Mr. Jullian! A sweeter guy you'll never meet!!

Jullian is a sweet 10 year-old Senior boy who's owner surrendered him to rescue the day before he was evicted from his apartment for having a dog. He has been well cared for and loved but his owner cannot afford to move and has not been able to find him another home. Jullian gets along well with other dogs and is sweet and loving to all the people he meets. When left alone he has some separation anxiety so a home with other dogs would help him. Jullian needs a loving home to spend the rest of his days and an owner who has time to spend with him.

Special Needs if any: None

Geographic areas: TX and surrounding states if a home check can be arranged.

Contact Information:
Name: Margo Marsh
Rescue: San Antonio Doberman Rescue
Phone Numbers: 830-985-3853
Email: mjmmarsh@msn.com

.