Meet Ambassador Harvey!!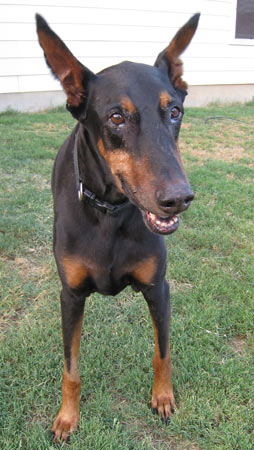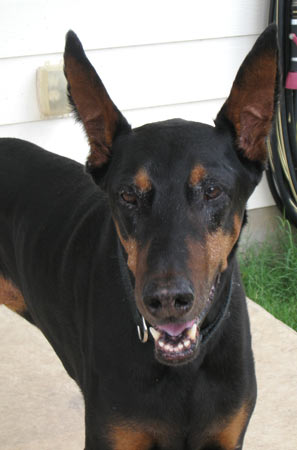 What a DUDE!! He's the King of this DUDE Ranch!!

Gentleman Harvey is a special Senior. Rescued from being chained in a back yard, where the owner was afraid of him, he has blossomed under the care of his foster parents. He is now a Doberman who helps other abused Dobermans recover from their pasts. He loves other dogs, even small ones. He is beloved by his foster parents and is house trained and trustworthy when left alone in the home. Margo of San Antonio Doberman Rescue says it best, "There has never been a dog who has made such a huge recovery and who means as much to SADAR". Harvey has also had some health problems to overcome such as an auto immune disease that required eye surgery and expensive drops to hold the disease in check. Now Harvey is facing his biggest challenge to date - a rare and aggressive cancer what required his rear leg to be amputated. He will also be starting chemo therapy for the cancer.

Special Needs if any: Eye drops for his auto immune disease and chemotherapy.

Geographic areas: Not available.

Contact Information:
Name: Margo Marsh
Rescue: San Antonio Doberman Rescue
Phone Numbers: 830-985-3853
Email: mjmmarsh@msn.com

.