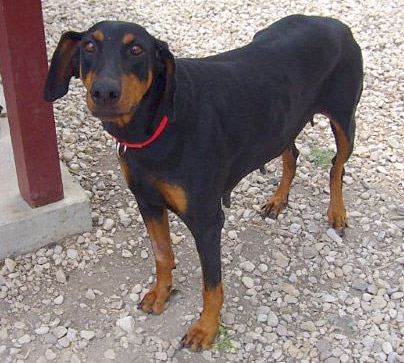 The DobeLady FKA (Formerly Known As) Fire!!
SADAR put out her fire and allowed her to BLOSSOM under their care!!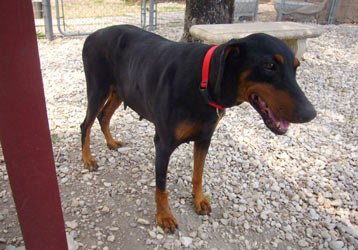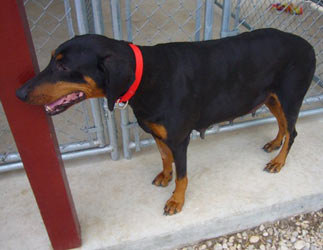 Off the mean streets and at my new digs!!

7 year-old Blossom has had a very hard life living on the streets in a bad neighborhood in San Antonio, Texas. At one time she had an owner but was never allowed in the house nor did she received any vet care. When her owners moved away, some kind people in the neighborhood fed her and every heat cycle brought a new litter of puppies. Recently she was unable to deliver her litter and a local all-breed rescue was contacted. She was taken to a vet clinic and it was found all her puppies were dead and she needed an emergency c-section to save her life. Miss Blossom is now a resident of San Antonio Doberman Rescue and Advocacy and they will make sure she never has to live on the streets again. She is a sweet and quiet girl who loves attention and gets along with all the other dogs at the rescue. She is learning basic commands and how to use a dog door. If you are seeking a quiet and loving companion then Miss Blossom is your girl.

Special Needs if any: Will need to complete heartworm treatment before she is available for adoption.

Geographic areas: TX and surrounding states if a home check can be arranged.

Contact Information:
Name: Margo Marsh
Rescue: San Antonio Doberman Rescue
Phone Numbers: 830-985-3853
Email: mjmmarsh@msn.com

.