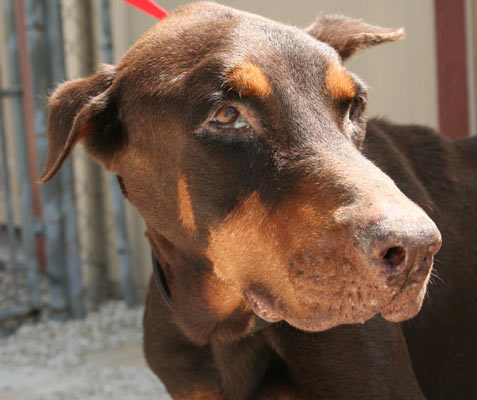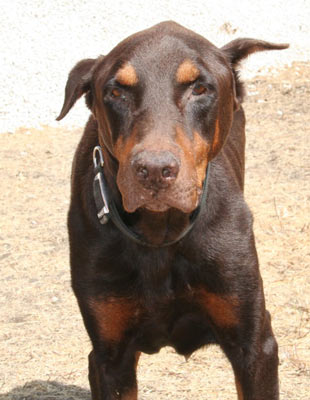 Meet Mr. Augustus!
His name means "venerable" - and that he is!!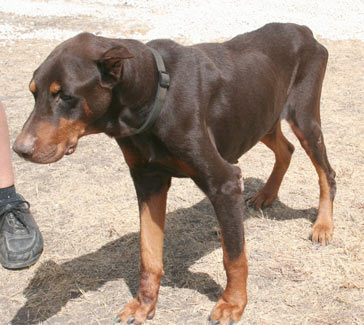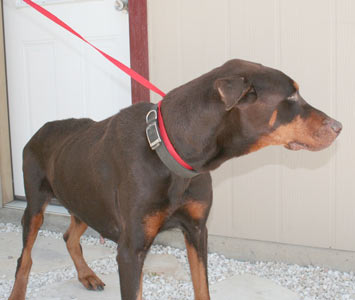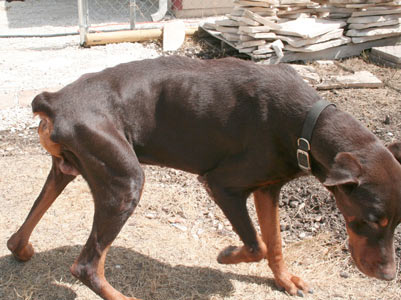 And like his namesake Caesar Augustus...
he has returned to conquer the hearts of all who meet him!!
Hail Augustus!!

Gentle 8 year-old Augustus has had a very hard life. Picked up as a stray in Houston, Texas, his time was almost up when the angels of San Antonio Doberman Rescue stepped in. It is believed he'd been hit by a car since his rear end appears painful and one leg is swollen. He also has a large mouth tumor, is heavy heartworm positive, has an ear infection in both ears, and is malnourished. He is scheduled to have a complete vet work up to address these issues but in the meantime, he is getting some pain medication and is enjoying his soft bed and having air conditioning. He allows his ears to be cleaned even though they are painful and he gently takes treats. Augustus is very sweet and has come out of the depressed state he was in and loves following Margo around and wagging his little nub.

Special Needs if any: He may have a broken pelvis, needs a mouth tumor removed and to be treated for heartworm.

Geographic areas: Not available for adoption.

Contact Information:
Name: Margo Marsh
Rescue: San Antonio Doberman Rescue
Phone Numbers: 830-985-3853
Email: mjmmarsh@msn.com

.