Beloved!
June, 2011 - Rest In Peace, dear Beloved!

You are so loved!!
This beloved DobeLady was bitten by a brown recluse spider and every effort was made to save her to no avail. Her family misses her terribly and we share their grief... Another bright star in the night sky to shine forever on those who loved her.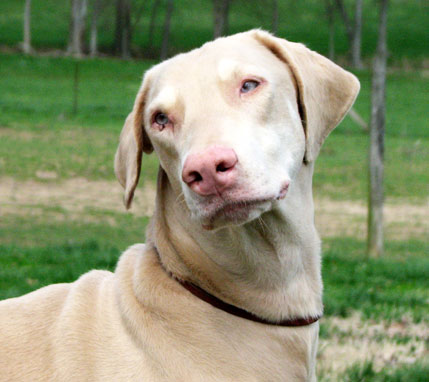 Meet Miss Beloved!!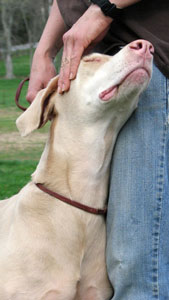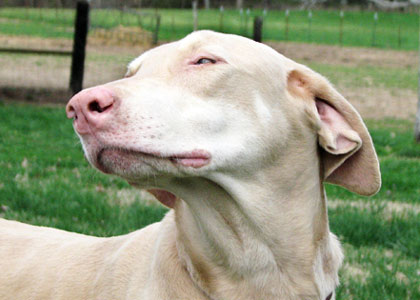 Is there any doubt why she became known as Beloved??
Beloved is an 8 year-old DobeLady who was rescued from a puppy mill 4 years ago where she had been used as a breeding machine. Never out of a cage for her entire 4 years, she became very aggressive to dogs and humans. She had never had any type of love or socialization. Once in rescue, in a home setting she began to trust and blossomed into a beloved member of Hollie's Pack. She has been with Hollie for four years and has turned into a sweet, wonderful companion. She has a best friend who is a Dobe mix boy - they play for hours on end and are totally devoted to one another. Beloved is a very obedient and loyal companion. Whatever she is asked to do she does without hesitation. Food is also one of her favorite things along with "leaning" on her humans.
Special Needs if any: Albinoid Dobes must be kept out of the sun.
Geographic areas: Prefer local adoption

Contact Information
Name: Hollie Whitlock
www.cloverforrover@yahoo.com
Rescue: Clover for Rover Animal Rescue & Sanctuary