Kelly Anne!
December, 2016 - Rest In Peace dear Miss Kelly Anne!

You are so very loved, forever!!
Status
Seeking Sponsor Only!!

Age
8

Sex
Female

Color
Black

Date Listed
11/22/16

Location
Pennsylvania

Primary Contact

Contact: Trish LaBelle
Phone: 413-977-3019
Website: www.dprpa.org
Email: tlab88@comcast.net
Meet Miss Kelly Anne!!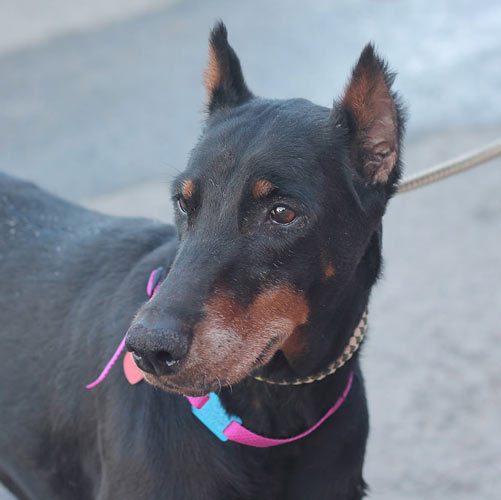 Discarded like garbage, diseased, unloved... BUT wait!!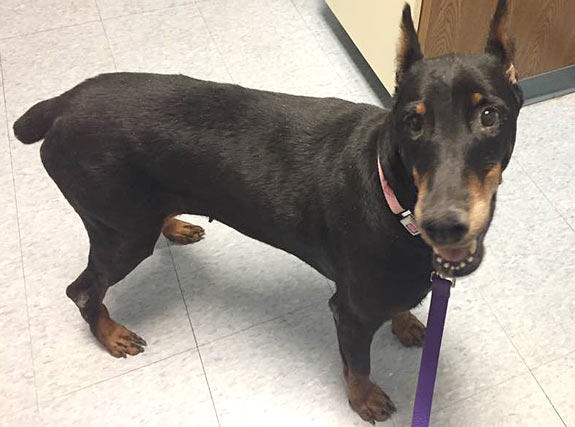 Lucky Me! I found someone to love me for the rest of my life!!
Eight year-old Kelly Anne came to rescue from a local SPCA. She was dumped in one of the outside runs at the shelter and she was found there the next morning. This poor Senior girl had missing teeth, was limping, had a hard mammary mass, and her coat was beyond filthy with dander and white patches and brittle hair. She was taken to a foster home after a trip to the vet for X-rays and bloodwork which showed she had multiple masses in her chest with a widened mediastinum which could possible be enlarged lymph nodes, with infiltrates in her lungs. The vet does think that at this point the chest mass cannot be removed and gave her a prognosis of 3-6 months. Kelly Anne will stay in her foster home for the rest of her days with the goal of keeping her comfortable and showing her what love is. Her severe arthritis pain will be treated with gabapentin and Novox along with some supplements for her overall health.
Special Needs if any: Love and comfort which she will get.
Geographic areas: Southeastern PA and the surrounding areas.
Contact Information - See above.
---
The Sponsor A Senior program helps Seniors by raising funds for their rescue programs. This helps offset some of the additional costs that come with caring for a senior (diet, medications, supplements, etc.). Please read more about this program on the Sponsor A Senior page.
Miss Kelly Anne is looking for a sponsor! The cost to sponsor a Senior Dobe is $40 per month or $480 per year. You can sponsor a Senior for one month, one year, or somewhere in between. To sponsor Miss Kelly Anne, use the PayPal button below or visit the Sponsor A Senior page for instructions on sending a check. Thank you for any help you can give, it is MUCH appreciated!