Contessa!
August, 2011 - Rest In Peace, dear Contessa!

You are so loved!!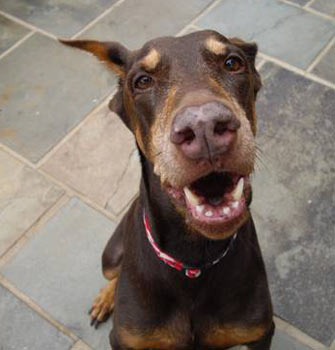 The Contessa - This is no way for this regal lady to retire!!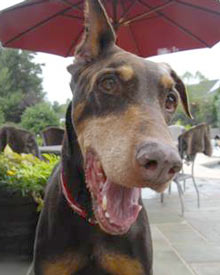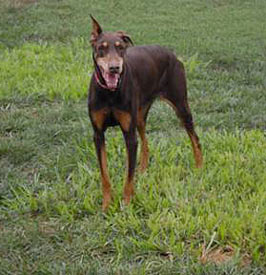 Hello my friend... Do you have room in your heart for me? Yes? Yes!!
This beautiful 12 year old Contessa was picked up as a stray in a housing development in North Carolina when she was found eating out of trash cans. This sweet Senior lady was clearly someone's pet at one time as she is housebroken, does not destroy items in the home, and knows all her basic commands. Contessa gets along well with other dogs but really just wants to follow her people around. She will give you her paw and lay her beautiful head in your lap in hopes of being stroked and having her ears rubbed. She is being evaluated for possible Wobblers and mammary tumors.
Special Needs if any: Would do best on carpeted floors.
Geographic areas: Northeastern states including New England
Contact Information
Rescue Group: Distinguished Doberman Rescue, Inc.
Location: Moon Township, PA
Contact: Susan Szyklinski
Phone: Emails only
Website: http://www.ddrinc.net
Email: sszyklinski@gmail.com
The Sponsor A Senior program helps Seniors by raising funds for their rescue programs. This helps offset some of the additional costs that come with caring for a senior (diet, medications, supplements, etc.). Please read more about this program on the Sponsor A Senior page.
The Contessa is looking for a sponsor! The cost to sponsor a Senior Dobe is $30 per month or $360 per year. You can sponsor a Senior for one month, one year, or somewhere in between. To sponsor The Contessa, use the PayPal button below or visit the Sponsor A Senior page for instructions on sending a check. Thank you for any help you can give, it is MUCH appreciated!