Cede!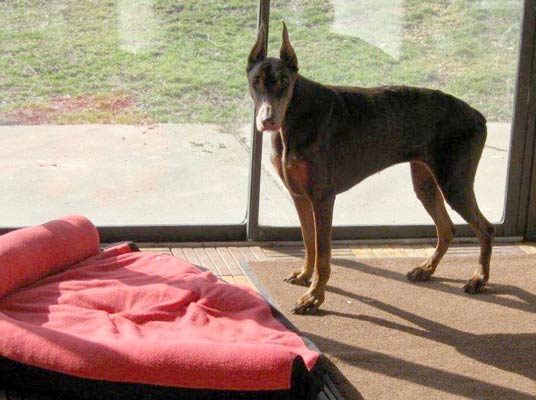 Meet Mademoiselle Cede!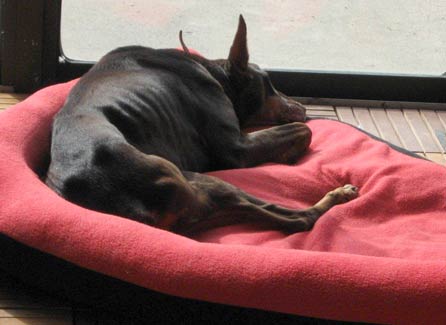 Cede is a French name and it looks like the Lady has found her Place in the Sun!!
Beau Soleil toujours cherie!!
(A beautiful sunny day for you every day, dear one)
Poor little 12 year-old Cede (pronounced Sadie or SeeDee en francais :) (...just don't call me late for dinner!) has come to rescue after being boarded for over a year at her vet's office. Placed in boarding when her owner became ill was upsetting enough but the isolation of this arrangement has been very lonely for her. When her owner passed away she lost the only home she'd ever known permanently. She is adjusting slowly to her new foster home and is starting to find it very much to her liking. She is very thin and is hungry most of the time. She does fine with other dogs and cats and likes the attention she gets from everyone she meets. She is enjoying her comfortable bed and spending her days with people in her life. Cede is hoping for new forever home that is nice, safe and loving. In return, she will be a very good girl.
Special Needs if any: Inexpensive thyroid medication
Geographic areas: Northeastern states including New England
Contact Information
Rescue Group: Distinguished Doberman Rescue, Inc.
Location: Moon Township, PA
Contact: Susan Szyklinski
Phone: Emails only
Website: http://www.ddrinc.net
Email: sszyklinski@gmail.com
The Sponsor A Senior program helps Seniors by raising funds for their rescue programs. This helps offset some of the additional costs that come with caring for a senior (diet, medications, supplements, etc.). Please read more about this program on the Sponsor A Senior page.
Miss Cede is looking for a sponsor! The cost to sponsor a Senior Dobe is $40 per month or $480 per year. You can sponsor a Senior for one month, one year, or somewhere in between. To sponsor Miss Cede, use the PayPal button below or visit the Sponsor A Senior page for instructions on sending a check. Thank you for any help you can give, it is MUCH appreciated!