Sargent!!
November, 2014 - Rest In Peace dear Sargent!

You are so very loved forever!!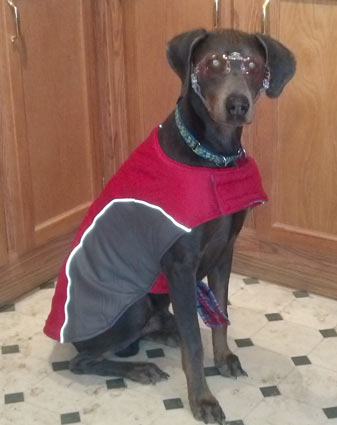 Meet The Sargent! He's from the "Rags to Riches" Platoon!!
Check out those regulation riding goggles! Hrrrmmmm, hrrrrrmmmmmm!! YES SIR!!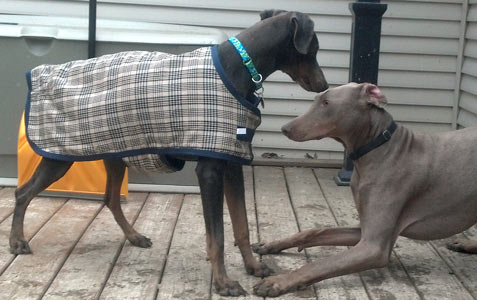 A change into some glad rags and a chat with a new BFF!!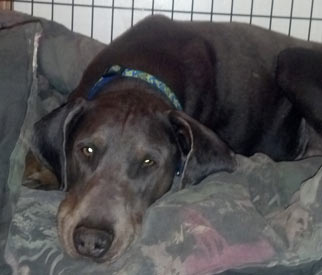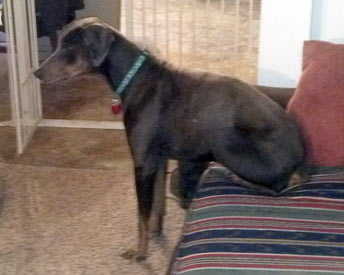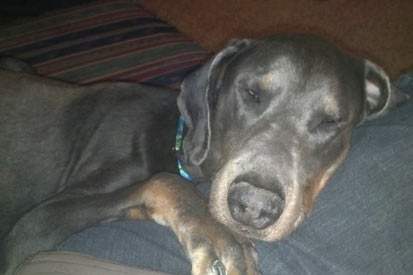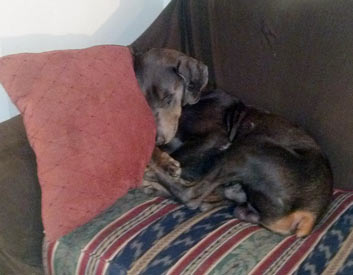 Hmmmm, these digs are mighty comfy but the couch looks even better!!
Yep! I was right!! See you in about 180 winks commander!!
Sweet 9 year-old Sargent found himself dumped in a Detroit, MI high kill shelter by the only family he'd ever known because they feared he'd harm their 2 year-old child. They did say he'd never snapped or bit at the child so the betrayal is even more baffling. Thankfully Forever Dobes Rescue saved the day. Sargent is doing well in his new foster home with a lady lab and gentleman dobe. He is house trained, non-destructive, and loves to spend his days getting love and attention from his new foster mom. Although he is still adjusting to all the sudden changes in his life he is a sweet and funny little guy who deserves a safe and loving home.
Special Needs If Any: Has been started on an thyroid medication.
Geographic areas you adopt to: Ohio and regional
Contact Information:
Name: Teka Clark
Phone: 614-482-4117
Website: Forever Dobes Rescue
Email: dobesnohio@yahoo.com