Otto!!
May, 2013 - Rest In Peace, dear Mr. Otto!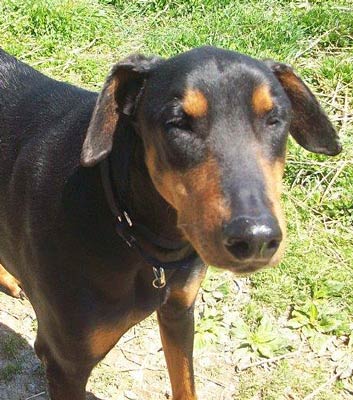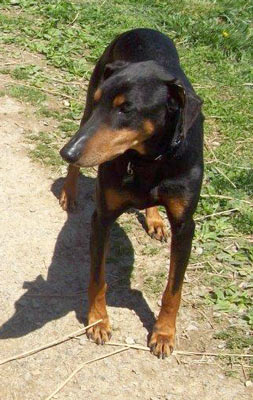 Meet Mr. Otto! He's Oskar's brother...
He wants you to know he's not the troublemaker... :)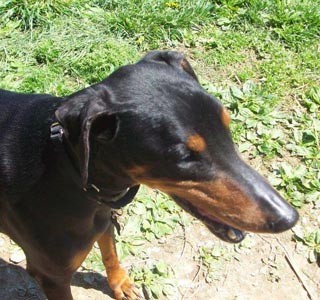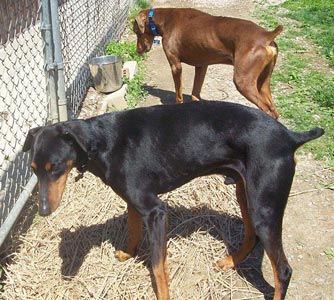 Well, maybe we take turns... sheeesh... brothers!!
Seven year-old Otto and his brother Oskar were surrendered to a high kill shelter in TN. Rescue stepped in and they were boarded for a week until transport could be arranged. He gets along with other dogs and is very laid back for a Senior boy who has been through so much recently. The two brothers have a few bumps and bruises from recent scuffles so rescue will consider splitting them up.
Special Needs If Any: None.
Geographic areas you adopt to: Rescue will consider applications throughout the U.S. and Canada providing a home visit can be done.
Contact Information: If you are interested in adopting a Senior, please visit the Southwest Ohio Doberman Rescue (SWODR) website at www.swohiodoberescue.org to submit an application. or by e-mail at swohdoberescue@aol.com. Southwest Ohio Doberman Rescue will consider applications from throughout the U.S. and Canada, provided we can get a home visit done. Travel to meet the dog and transportation of the dog to its new home (ground only) are the responsibility of the adopter. See our website for further details. An application is required.