Meesha!!
May, 2016 - Rest In Peace dear Miss Meesha!

You are so very loved, forever!!
Meet Miss Meesha!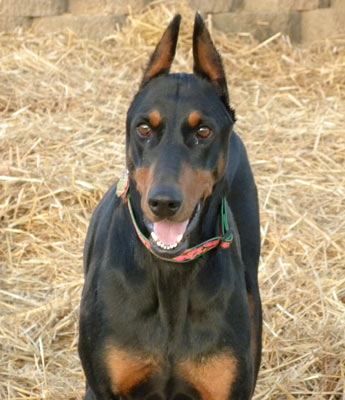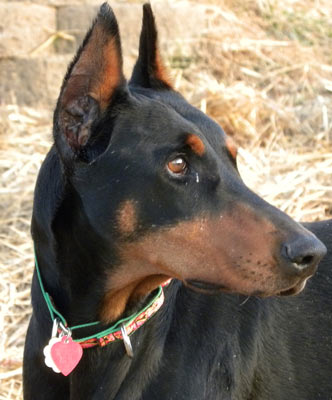 Really!! I'm going home again??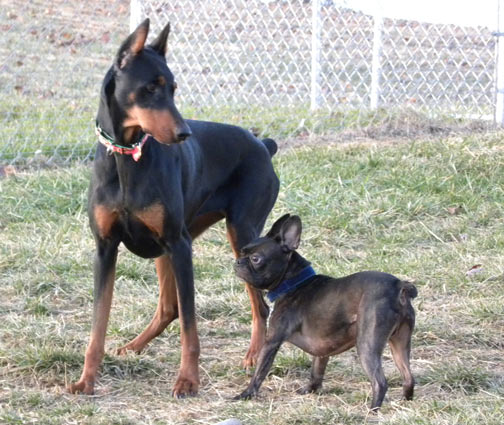 Oooops Mom! I shrunk the Kid!!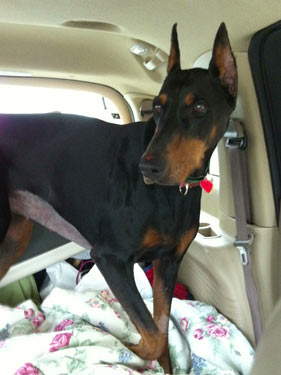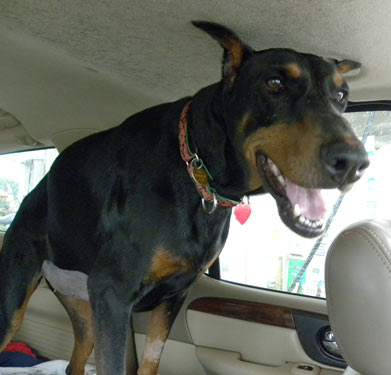 Wow! What a trip!! I shrunk the kid, they shaved my belly, gave me mega-drugs...
I'm so GLAD to be going home yet again!!
Lovely 7 year-old Senior girl Meesha first came to rescue in November of 2012. She had been living outdoors in cold weather because her owner had fallen on hard times and was also without heat in the home. When Forever Dobes first took Meesha in she was suffering from Lyme disease that needed to be treated. In December of that year she charmed a couple who saw her photos on the rescue's website and they adopted her. After a few months they claimed she was not housebroken so FDR recommended positive training including removing the doggy door and making sure Meesha got more excercise. The complaints about Meesha continued so the rescue recommended Meesha be returned to their care. Her rescue foster mom found none of the issues that had been described but they did take her to their vet to be sure there were no health issues. Shortly after being pronounced healthy, Meesha bloated and had to have emergency surgery to save her life. Although Meesha's year has been filled with problems due to no fault of her own, everyone at the rescue loves her and finds her to be sweet, good with other dogs, and housebroken. She will soon be ready for her real forever home with people who love and understand Dobermans.
Special Needs If Any: None
Geographic areas you adopt to: Ohio and regional
Contact Information: See above.