Lexi!!
November, 2016!! - Miss Lexi has been adopted!!!
HAPPY NEW LIFE!! Somebody just got lucky!
Happy, happy retirement Lexi!!
HIP HIP HOOOORAY!!
Meet Miss Lexi!!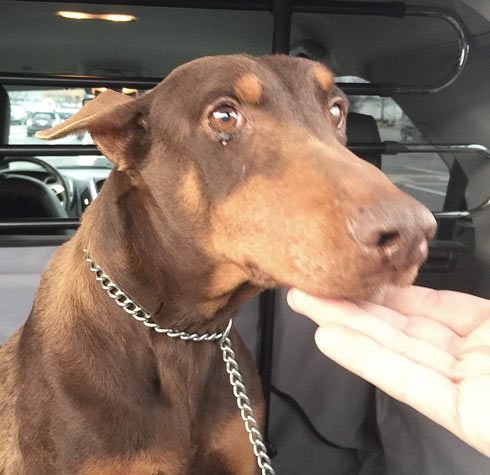 I don't think I'm a barn animal!!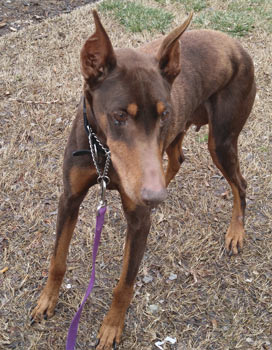 Lexi's looking for something she never had...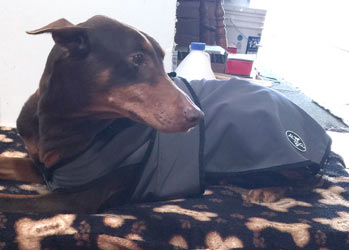 Aaaah Yes!! That's it!! Inside and on a comfy bed!!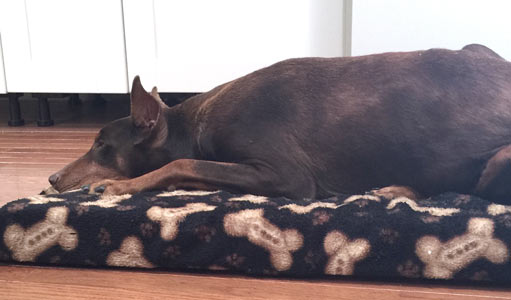 Will you fulfill my dreams?? I hope so!!
Lexi is a sweet 11 year-old girl who was surrendered to rescue after having lived her entire life outside. For a while she lived out on a farm where she slept in a barn with the ducks and geese. There must have been other dogs around as clearly she's had several litters of puppies. When he moved to the city he continued to keep her outside but she was placed on a chain attached to her collar. She was so thin her collar kept slipping off causing the neighbors to complain which ultimately is why she was given to rescue. When she got to her foster home, she had diarrhea from every type of worm a dog could get and she was infested with fleas. She was heartworm negative which is a blessing for this thin little girl. Lexi is terrified of stairs and perplexed by the foster mom's hardwood floors. She's met the resident male Doberman and has let him know with a soft growl that she doesn't want to be bothered. He is respecting her space but remains close by as though trying to win her over. She's a little unsteady on her feet but right now it's a hard to know if it's from fear or arthritis. X-rays didn't show any major issues.
Special Needs If Any: None.
Geographic areas you adopt to: Rescue will consider applications throughout the U.S. and Canada providing a home visit can be done.
Contact Information: If you are interested in adopting a Senior, please visit the Southwest Ohio Doberman Rescue (SWODR) website at www.swohiodoberescue.org to submit an application. or by e-mail at swohdoberescue@aol.com. Southwest Ohio Doberman Rescue will consider applications from throughout the U.S. and Canada, provided we can get a home visit done. Travel to meet the dog and transportation of the dog to its new home (ground only) are the responsibility of the adopter. See our website for further details. An application is required.