Keegan!!
March, 2016 - Rest In Peace dear Miss Keegan!

You are so very loved, forever!!
Meet Miss Keegan!!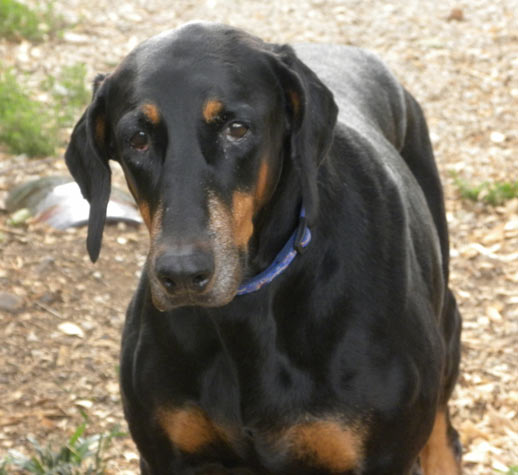 Turn my smile right side up! Howza about a treat??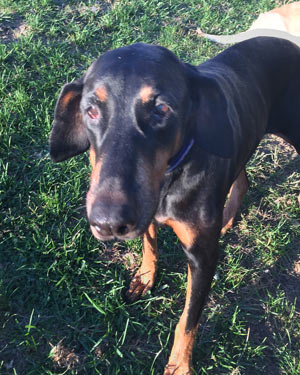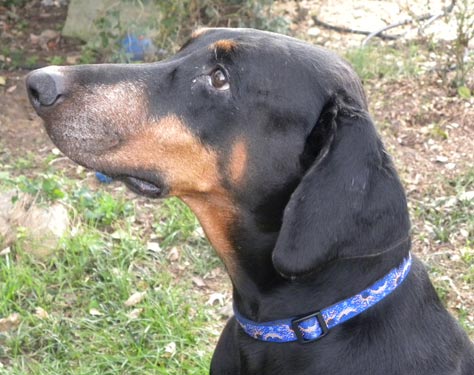 I think i'll be smiling, nay GRINNING, from now on!!
Happy Days are her for me!!
10 year-old Keegan was dumped at a shelter and pulled by the Doberman Assistance Network and transported to the Doberman Underground to begin a new life. When her family lost their home they decided to shed themselves of their old dog while they were at it. Keegan is having abdominal tumors removed and has been diagnosed as hypothyroid which is easily treated. Keegan is a lovely and intelligent girl who won over the vet staff and they allowed her to hang out in the treatment area instead of the kennel. She sometimes looks sad but has moments of pure joy especially at dinner time! Everyone who has met her has loved her for her sweetness.
Special Needs If Any: Inexpensive thyroid supplement.
Geographic areas you adopt to: Ohio and regional providing a home visit can be done.
Contact Information: See above.