Hannah!!
July, 2015 - Rest In Peace dear Miss Hannah!

You are so very loved, forever!!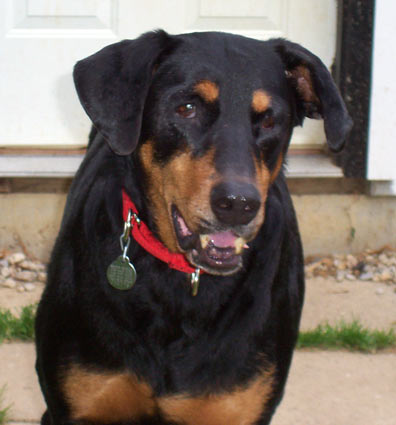 Meet Miss Hannah!!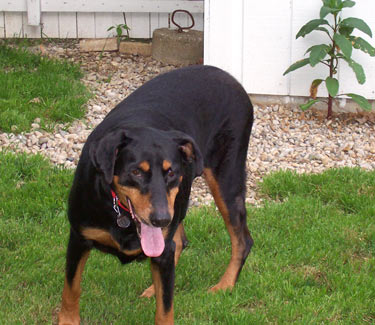 She's liking her new digs but is willing to show you around!! Wanna take a tour?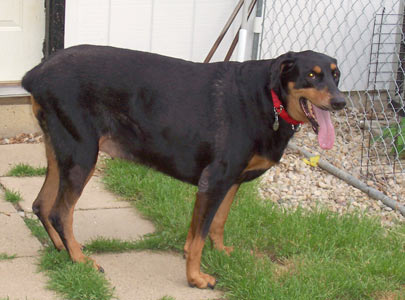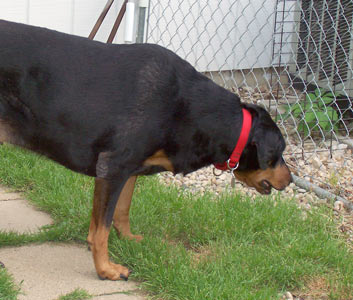 Here's where we keep the AC... Hmmmm, sometimes I see things there...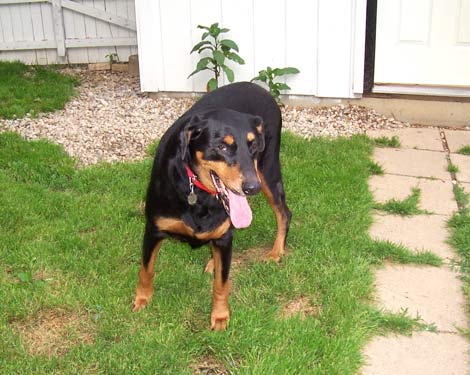 Okay, we're done! So? Can you match this? I'll make it worth your while...
I'm an owner trade-up fixer-upper.. :))
Sweet 11 year-old Hannah and her dober sister 4 year-old Kay were taken to the local animal shelter after the police broke into their home and found their owner had passed away several days before. The ever-ready Rescue Angels from South West Ohio Doberman Rescue stepped in to take these sweet girls. Hannah does well with other dogs and loves all people. This adorable Senior has started heartworm treatment and a high quality diet to decrease her weight. She is an easy girl and would make a wonderful addition to any household.
Special Needs If Any: None
Geographic areas you adopt to: Rescue will consider applications throughout the U.S. and Canada providing a home visit can be done.
Contact Information: If you are interested in adopting a Senior, please visit the Southwest Ohio Doberman Rescue (SWODR) website at www.swohiodoberescue.org to submit an application. or by e-mail at swohdoberescue@aol.com. Southwest Ohio Doberman Rescue will consider applications from throughout the U.S. and Canada, provided we can get a home visit done. Travel to meet the dog and transportation of the dog to its new home (ground only) are the responsibility of the adopter. See our website for further details. An application is required.