Fletcher!!
February 2016!! - Mr. Fletcher has been adopted!!!
HAPPY NEW LIFE!! Somebody just got lucky!
Happy, happy retirement Fletcher!!
HIP HIP HOOOORAY!!
Meet Mr. Fletcher!!


WELCOME to MY world...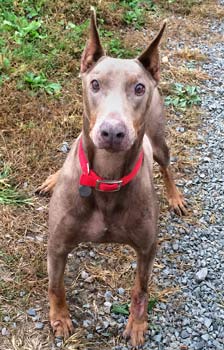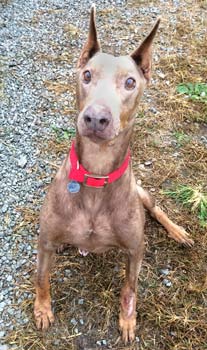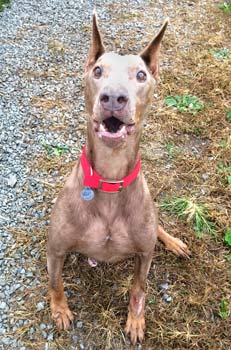 Ahoy!! There's land here... and now to conquer The Worm!
Meet 9 year-old Fletcher. He came to rescue via the Doberman Assistance Network from South Carolina and was transported to SWODR right before all the floods hit. Fletcher is heartworm positive (as are most rescues from this area) and he's a bit arthritic but otherwise seems healthy. He is very sweet and very velcro so hopefully a new forever home will be found after his HW treatment.
Special Needs If Any: None.
Geographic areas you adopt to: Rescue will consider applications throughout the U.S. and Canada providing a home visit can be done.
Contact Information: If you are interested in adopting a Senior, please visit the Southwest Ohio Doberman Rescue (SWODR) website at www.swohiodoberescue.org to submit an application. or by e-mail at swohdoberescue@aol.com. Southwest Ohio Doberman Rescue will consider applications from throughout the U.S. and Canada, provided we can get a home visit done. Travel to meet the dog and transportation of the dog to its new home (ground only) are the responsibility of the adopter. See our website for further details. An application is required.