Dexter!!
Meet Mr. Dexter...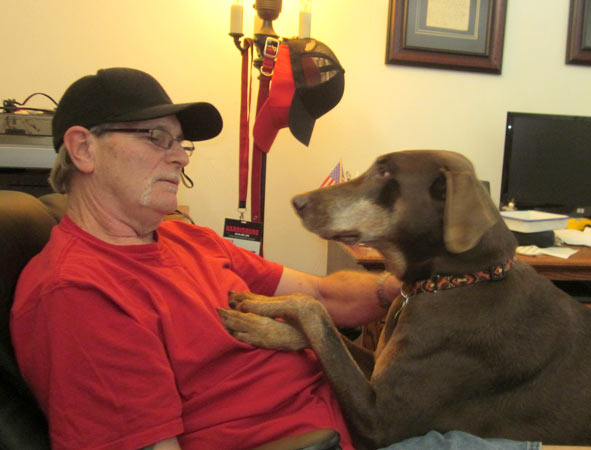 And... his new BFF - and we do mean forever!!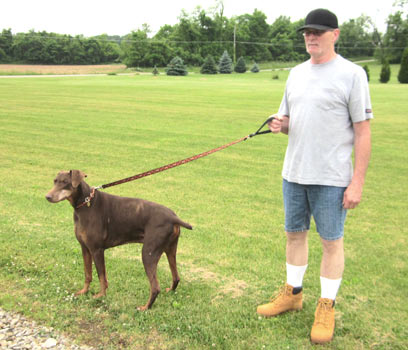 SEE?? We were meant for each other!!
Ten year old Dexter was adopted from NorthCoast Doberman Rescue before they closed. Recently one of his owners passed away and the other was put into a nursing home. Doberman Underground was contacted about this the they took him in placing him in foster home with people who had recently lost their own Doberman. He seems to be settling in and is doing well. Given his age, he will be allowed to stay in his foster home permanently rather than try and move him to another home.
Special Needs If Any: Inexpensive thyroid supplement and arthritis meds.
Geographic areas you adopt to: Not available for adoption.
Contact Information: See above.