Roxy!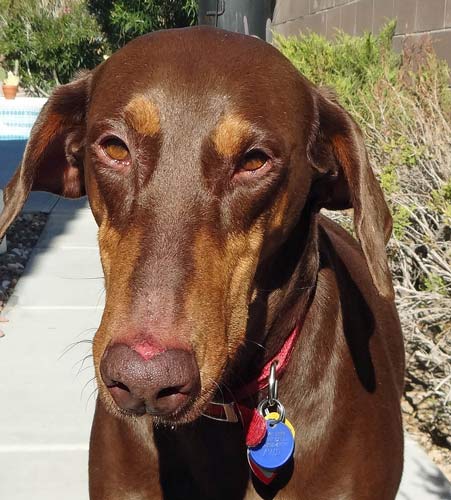 Meet Miss Roxy! Escape from a Chorus Line??
Not when she couldn't RE-produce anymore on the Producer's Whelping Box!!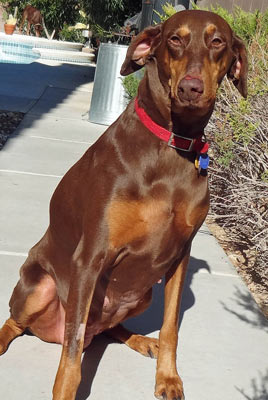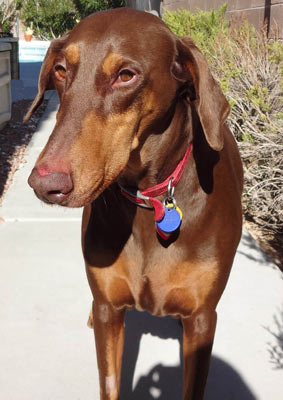 She's now ready to shine again... Did someone say Forever Home Curtain Call??
Beautiful 7 year-old Roxy first came to rescue 5 years ago after having been dumped into a local shelter undernourished, overbred, and suffering from severe Demodex mange. After a year of very intense treatment her mange cleared up and she began coming out of her shell. Roxy has always suffered from separation anxiety and she recently broke into a cabinet in her foster home and ate more than a half a bottle of medication flavored to be tasty to dogs. She then had to be rushed to the hospital to be treated with activated charcoal and flushed with IV fluids for several days. Roxy is now recovering and steps are being taken to make sure this never happens again. Sweet Roxy has come a very long way since she came to rescue and we are all relieved she's going to be fine. In spite of her challenges Roxy is a sweet Senior girl who needs to give and feel loved. She will be in permanent retirement with her RescueAngels at DRNV now!
Special Needs if any: None
Geographic areas for adoptions: Any state in the western part of the U.S. as long as a home visit can be arranged. New adopters must come to Nevada to meet the Doberman they wish to adopt and bring with them any pet who lives in the home.
Contact:

Phone: 702-672-7204
Website: www.drnv.org
Email: info@drnv.org
The Sponsor A Senior program helps Seniors by raising funds for their rescue programs. This helps offset some of the additional costs that come with caring for a senior (diet, medications, supplements, etc.). Please read more about this program on the Sponsor A Senior page.
Miss Roxy is looking for a sponsor! The cost to sponsor a Senior Dobe is $40 per month or $480 per year. You can sponsor a Senior for one month, one year, or somewhere in between. To sponsor Miss Roxy, use the PayPal button below or visit the Sponsor A Senior page for instructions on sending a check. Thank you for any help you can give, it is MUCH appreciated!