Beau!
November, 2013!!
Mr. Beau has been adopted!!! Somebody just got lucky!
Happy, happy retirement Sweet Guy!
HIP HIP HOOOORAY!!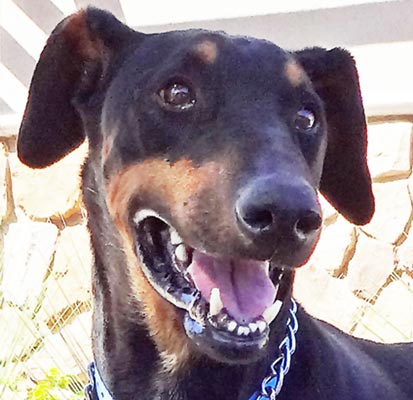 Meet Mr. Beau!! He would love to be your Forever Beau!!!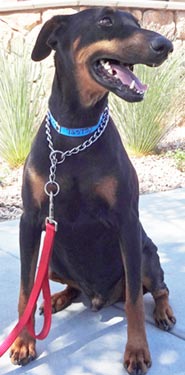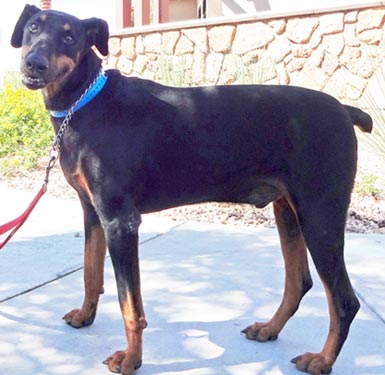 And he IS tres, tres, Tres Beau! Look at that smile!!
Sweet 9 year-old Beau was picked up by animal control off the streets of Las Vegas and sadly (or luckily), no one came to claim him. Due to his age, a large growth on his hip, and a broken tooth he was placed on the infamous "Rescue Only" list and given only a few days for someone to save him. Doberman Rescue of Nevada came to his rescue and gave this charming Senior boy a chance at a new life. When the volunteers of DRNV met Beau their hearts were stolen! Despite the painful tooth and the discomfort from the growth on his hip, his wonderful personality showed through with his dobie lean and nub wagging. He was only too happy to hop into the car and leave the shelter. If you are looking for a companion to love and receive love in return, you can't go wrong with Beau.
Special Needs if any: After some much-need medical attention, Mr. Tres Beau is in fine fettle!!
Geographic areas for adoptions: Any state in the western part of the U.S. as long as a home visit can be arranged. New adopters must come to Nevada to meet the Doberman they wish to adopt and bring with them any pet who lives in the home.
Contact:

Phone: 702-672-7204
Website: www.drnv.org
Email: info@drnv.org
The Sponsor A Senior program helps Seniors by raising funds for their rescue programs. This helps offset some of the additional costs that come with caring for a senior (diet, medications, supplements, etc.). Please read more about this program on the Sponsor A Senior page.
Miss Chrissie is looking for a sponsor! The cost to sponsor a Senior Dobe is $40 per month or $480 per year. You can sponsor a Senior for one month, one year, or somewhere in between. To sponsor Miss Chrissie, use the PayPal button below or visit the Sponsor A Senior page for instructions on sending a check. Thank you for any help you can give, it is MUCH appreciated!