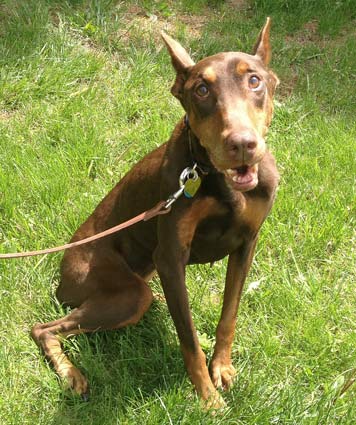 Meet Miss Porsche!!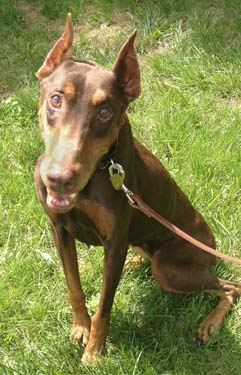 Hey Peeps!! There IS such a thing as being tooooo skinny!
My Angels are going to make me as sleek as the sports car I'm named for!!

Meet beautiful Senior Lady Porsche. Midwest Doberman Rescue was contacted about a scared little dobie who had been picked up as a stray in a sparsely populated area. Her emaciated condition indicates she's been on her own for a while. She's very underweight and appears to be in some pain. The shelter called the contact number listed for her microchip but the phone number has been disconnected. She is being evaluated medically for a cough and possible neurological issues. Porsche is a sweet little Senior who loves to snuggle and be pampered. She wants nothing more than to be loved and to feel safe after being dumped by her previous poor excuse for "owners." Hopefully this will go around and come back to them - they don't deserve better than they gave!

Special Needs if any: She is currently being evaluated for multiple medical issues before she will be available for a Forever Family.

Geographic areas: Missouri and surrounding states if a home visit can be arranged.

General Contact Information:
Contact: Debbie McReynolds
Phone: 636-947-1304
Website: Midwest Doberman Rescue
Email: info@dobesrsqmo.org


.