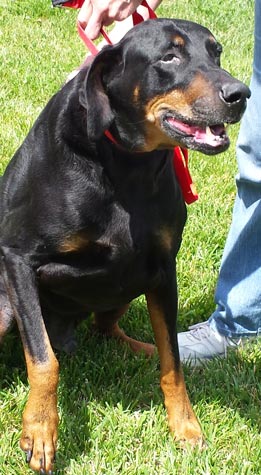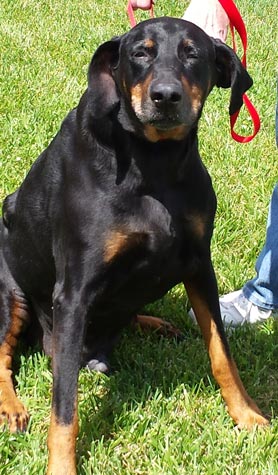 Meet The Three Faces of Beau!! ALL TRES BEAU!!

Sweet Senior boy Beau was adopted 9 years ago. When his owner was no longer able to take care of him and couldn't find the rescue's information she took him to the local Animal Control so they could scan his chip and the rescue could be called. Beau is very over weight at 117 pounds but is still the same sweet guy he was before he was adopted. He has lots of the usual lumps and bumps old dobies get as they age but his owner did say he'd had two tumors removed from his stomach but she did not have them biopsied because she could not afford it. The vet who did the surgery did say he was leaning toward them being malignant at the time. Although the owner never gave him heart worm preventive the good news came back that he is heart worm negative.

Special Needs if any: Beau has a very difficult time with stairs and is on thyroid medication and pain medications for his arthritis.

Geographic areas: Missouri and surrounding states if a home visit can be arranged.

General Contact Information:
Contact: Debbie McReynolds
Phone: 636-947-1304
Website: Midwest Doberman Rescue
Email: info@dobesrsqmo.org


.