Meet Serene Shelby!!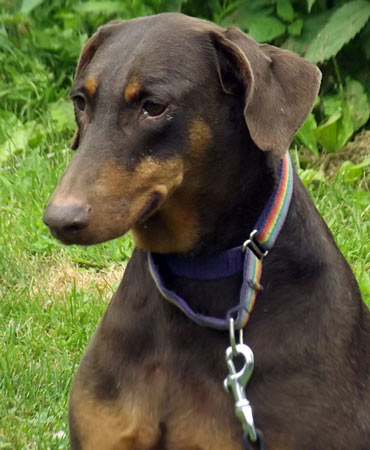 Her Serene Highness, Princess Shelby!!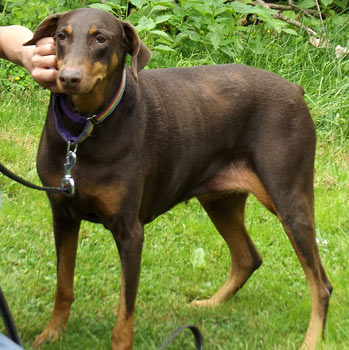 She's a real lady... so you imps better behave!!

Lovely Shelby was adopted from SCDR in 2008 but is now being returned due to a divorce. Poor Shelby is very confused right now with all the changes in her life but she remains a sweet and gentle girl. She does not like to roughhouse with the other dogs but would just prefer to take a nice walk followed by a long nap. She is very well behaved in the home and does not destroy anything. She is a "pocket Dobe" only weighing about 50 pounds of sheer sweetness!!

Special Needs if any: None.

Geographic areas: MI, IN, OH, IL, and some regions of Canada.

Contact Information:
Contact: Sarah Runyan
Phone: 989-792-3772
Website: www.secondchancedobes.com
Email: doberpagegirl@secondchancedobes.com

.