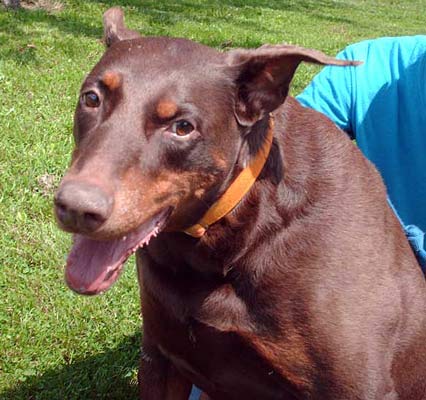 Meet Miss Patty!! La Belle... She is indeed the Belle in residence!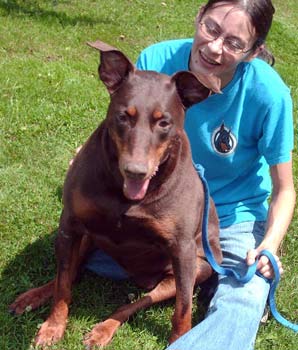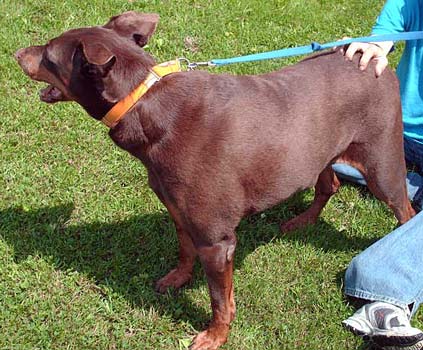 Hey!! Wanna see my BatGirl act?? Guaranteed to make you smile like Sarah, my BFF!!

Sweet Patty is an 8 year-old Senior girl who was dumped in a shelter in Ohio probably because she walks funny. Both rear legs were x-rayed and the cruciate ligaments are damaged and have been for a very long time. Surgery to repair them is no longer an option as the problem has been neglected for too long. She has been placed on metacam for pain and a weight loss diet to ease the strain on her legs. At some point, Patty was a well loved girl as she is well behaved and leash trained. If you sit down near her she will plop her bottom in your lap and push her head into your shoulder for attention. She is also a big ham if she knows she has your attention and will make you laugh with her wild "bat-wing" ears. It has been decided that Patty would do best to spend the rest of her days with the rescue as a permanent resident.

Special Needs if any: Metacam for pain

Geographic areas: MI, IN, OH, IL, and some regions of Canada

Contact Information:
Contact: Sarah Runyan
Phone: 989-792-3772
Website: www.secondchancedobes.com
Email: doberpagegirl@secondchancedobes.com

.