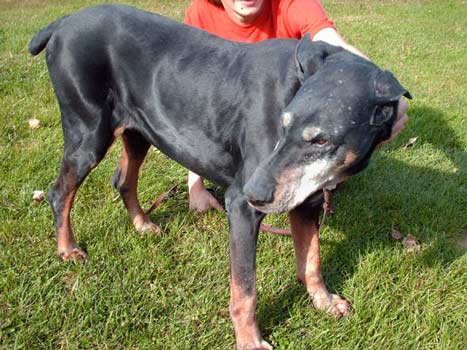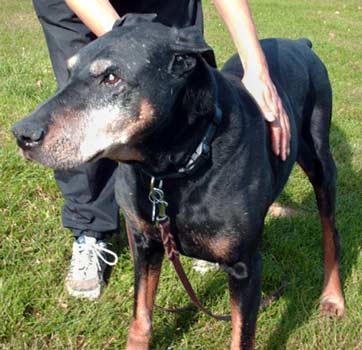 Meet Pacino! He's like a Timex watch!! "Takes a Lickin' and Keeps On Tickin'!!"
He's just waiting to make your heart beat faster with his sugar!!

Check out Mr. Pacino! This 15 year-old dober gent is proof that "15 is the new 10". Pacino is the sweetest dog you could ever hope to meet. He loves all people and gets along well with all his canine roommates. He prefers to spend most of his day napping but he can still run around like a wild boy once in a while. Pacino is almost blind but he knows his way around his foster home and navigates quite well. He likes to stick close to the house and to his foster mom's voice incase there is any affection coming his way but is content to curl up in his Kuranda bed if she's busy. Pacino is just happy to be loved.

Special Needs if any: Almost blind. Joint supplement.

Geographic areas: MI, IN, OH, IL, and some regions of Canada


Contact Information:
Contact: Sarah Runyan
Phone: 989-792-3772
Website: www.secondchancedobes.com
Email: doberpagegirl@secondchancedobes.com

.