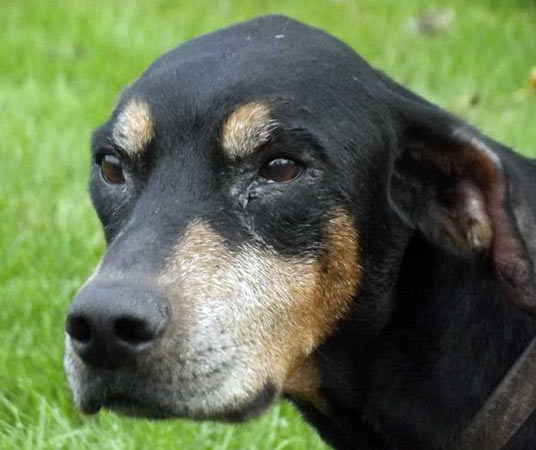 Meet Mr. Chatterly!!

If you'll be my Lady, I'll be your Lover!!

Poor 10 year-old Mr. Chatterly was picked up as a stray in bad shape. He will be getting vet care for a growth the size of a pin pong ball on his foot, a skin infection, an eye infection, and a large hematoma on his ear that is oozing blood. He has already been put on thyroid meds. He shakes like crazy when he's outside as if he's cold but he seems to be fine when in the house, hence his name. He is so sweet and loves to lean on you. He's house trained and is getting along fine with the other Seniors in the home.

Special Needs if any: Inexpensive thyroid meds.

Geographic areas: MI, IN, OH, IL, and some regions of Canada

Contact Information:
Contact: Sarah Runyan
Phone: 989-792-3772
Website: www.secondchancedobes.com
Email: doberpagegirl@secondchancedobes.com

.