Meet Miss Jade!!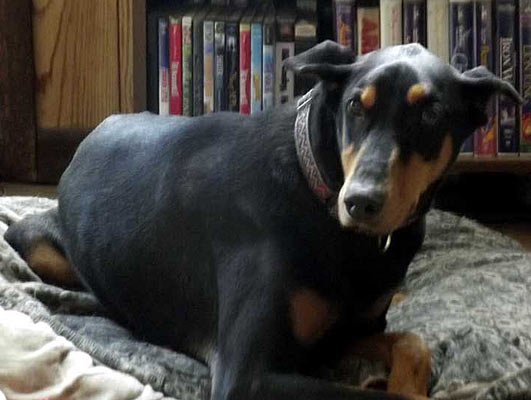 Yes, I'm a misunderstood Jade Princess!!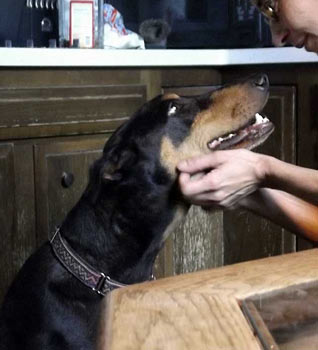 I think football is overrated... but half-time smoochies? That's my game!!

Jade is a sweet Senior girl who came to rescue because she had bitten someone and it was documented. Because of the documented bite she is now un-adoptable. It is unclear what the person she bit was doing to to her to make her bite because since she's been at the rescue, she has been a wonderful girl and has never shown any aggression to any person. She has the cutest trick of coming up to you and wrapping her two front paws around your legs like she is hugging you. She has developed Wobblers and is on prednisone and tramadol. She's done well with these medications but is unsteady on her feet. Jade is a happy girl who will beg by laying her head on the table about 6 inches from your plate and staring at you. Yes, it's true, she is spoiled! !!

Special Needs if any: On Predisome and tramadol for Wobblers.

Geographic areas: Not available for adoption.

Contact Information:
Contact: Sarah Runyan
Phone: 989-792-3772
Website: www.secondchancedobes.com
Email: doberpagegirl@secondchancedobes.com

.