Meet Miss Eve!!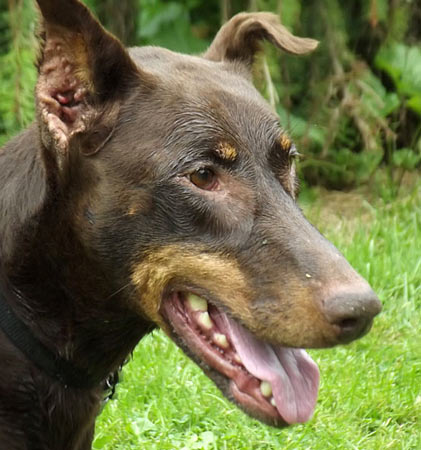 You've heard about that movie "All About Eve"...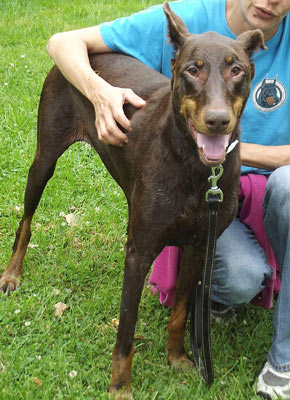 Let's do a re-make and make it "All About Eve, Part Deux!!"

Sweet Senior girl Eve had horrible ear infections when she first came to rescue. It was so bad her poor ears were swollen shut. Although the infection is now gone and she has a lot of scar tissue, she seems to have recovered all her hearing. Eve is a sweet girl who now enjoys having her ears cleaned and she will moan in pleasure while you do it. She does not behave like a Senior and loves to wrestle and run with the younger dogs and play in water. Eve so hopes there is a very active forever home in her near future.

Special Needs if any: None.

Geographic areas: MI, IN, OH, IL, and some regions of Canada.

Contact Information:
Contact: Sarah Runyan
Phone: 989-792-3772
Website: www.secondchancedobes.com
Email: doberpagegirl@secondchancedobes.com

.