Meet Miss Diamond!!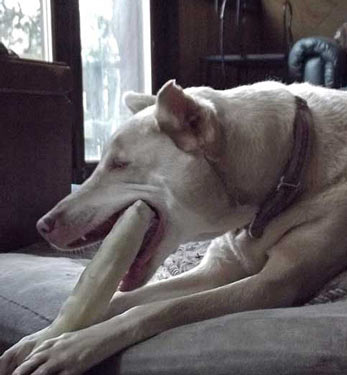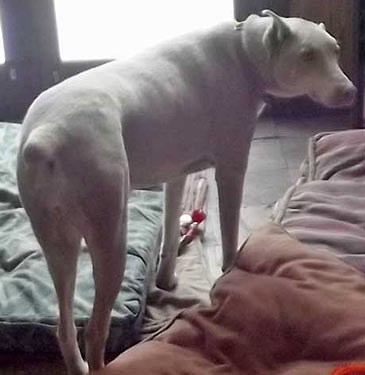 Enjoying a chew... Huh?? Did somebody say Walk??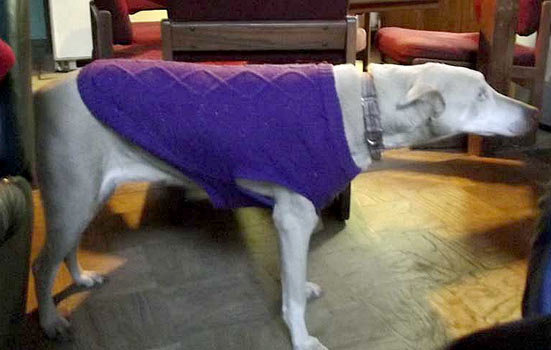 I'm Ready in Passionate Purple!!

Diamond came to rescue several years ago and now at the age of 10 has developed some vision issues and won't go more than 10 feet from the house most of the time. She has had several melanomas removed and she has been a part of several studies on albino Dobermans at MSU. She will be participating in another one this year. She is a great girl but not available for adoption. She's a dainty lady and hates getting dirty sometimes refusing to leave the house for an entire day if it's raining or snowing. She will not tolerate the other Dobermans roughing her up and she tells them when they can and cannot play in HER living room. She is the Queen of the rescue - the Queen of Diamonds!!

Special Needs if any: The special needs of any albino Doberman.

Geographic areas: Not available for adoption.

Contact Information:
Contact: Sarah Runyan
Phone: 989-792-3772
Website: www.secondchancedobes.com
Email: doberpagegirl@secondchancedobes.com

.