Meet Delightful Miss Daisy!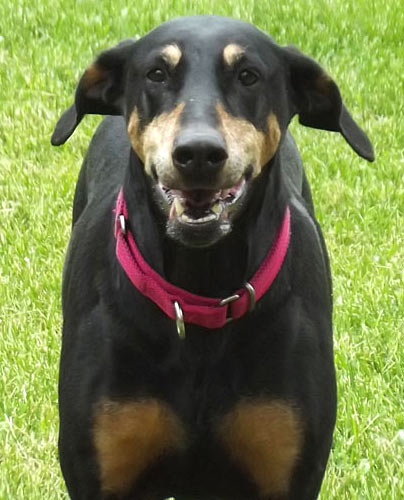 So are you ready for test-driving Miss Daisy?? Ready when you are!!

Daisy is a very spry 9 year-old Senior girl who is described as WILD! She loves to run, jump, and play with any dog who is game. This super sweet and affectionate girl will run around the yard like a maniac until her energy is spent then piles up with the rest of her foster dogs for a nap. She would love to be part of an active family. She will be starting heartworm treatment before she is available for adoption and it will be quite the challenge to keep her on crate rest during the treatment.

Special Needs if any: None.

Geographic areas: MI, IN, OH, IL, and some regions of Canada.

Contact Information:
Contact: Sarah Runyan
Phone: 989-792-3772
Website: www.secondchancedobes.com
Email: doberpagegirl@secondchancedobes.com

.