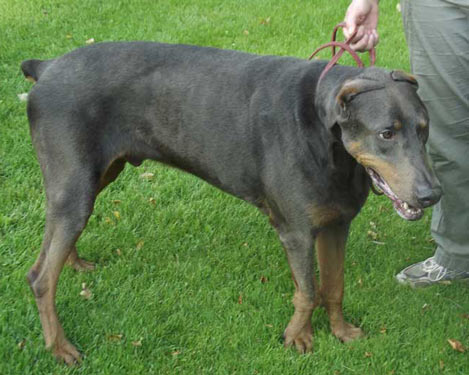 Meet Mr. Bubbles!! His Broadway number?
"Look What They Done To My Ears, Mom!"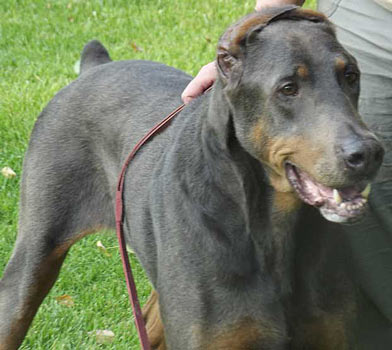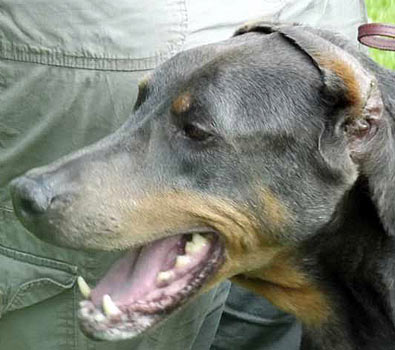 On me... my Ear-do's just end-ear me to all I meet!!!

Eight year-old Mr. Bubbles came to rescue when he was only a few months old because the "breeder" could not sell a puppy with a deformed leg and a horrible ear crop. His leg problem was the result of a birth defect causing the bone in the leg to be twisted. A brace was made for him by an orthopedic specialist when he was young and it did straighten the leg somewhat. This deformity has never slowed Bubbles down and he doesn't realize he's a big, strong Doberman. If anything in the house is moved he will refuse to pass it. Even if it's just a chair. Bubbles loves everyone, human and canine and is a typical lap Dobe. He has been diagnosed with DCM but is doing well since starting his medications. Due to his DCM and fear of things being moved in the home it has been decided he will remain with rescue the rest of his days. He gives "2nd Chance" a true meaning!! Thanks Second Chance Dobes!!

Special Needs if any: Needs his DCM medications.

Geographic areas: MI, IN, OH, IL, and some regions of Canada

Contact Information:
Contact: Sarah Runyan
Phone: 989-792-3772
Website: www.secondchancedobes.com
Email: doberpagegirl@secondchancedobes.com

.