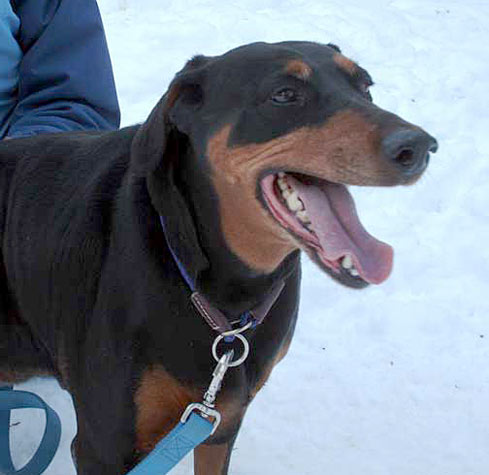 Meet Miss Brittney!! An all-natural beauty with a heart of a puppy!!

Just like a puppy!! She can play in the snow all day!

Nine years young Miss Brittney is an all natural girl. Floppy ears and long tail don't keep this little butterball from being all Doberman. She is very energetic and loves playing with all the other fosters she lives with. Brittney can outrun the younger dobes and still have the energy for a long walk with her people.

Special Needs if any: None

Geographic areas: MI, IN, OH, IL, and some regions of Canada

Contact Information:
Contact: Sarah Runyan
Phone: 989-792-3772
Website: www.secondchancedobes.com
Email: doberpagegirl@secondchancedobes.com

.