Meet Miss Minnie!!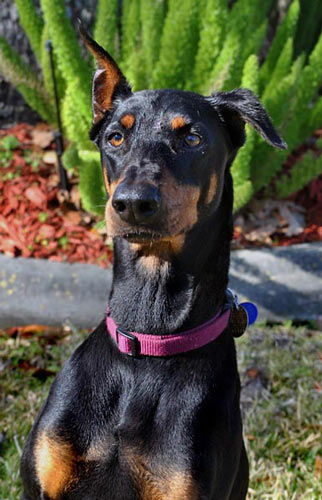 Say Whuuut?? Whut??? I'm NOT Minnie the Mouse!!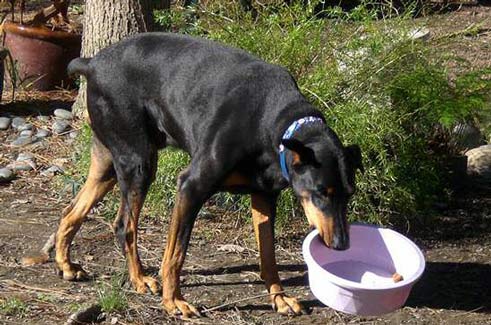 ...but, I AM NOT above tricks for treats!!
Please sir... can I have somemore??
Eight year-old Minnie is in a secure foster home with Gulf Coast Doberman Rescue and due to her difficulties in adjusting to new situations, she will be allowed to remain there for the rest of her days. Minnie was pulled from a shelter in Alabama with an injured knee and X-rays showed she'd actually been SHOT in the knee!! Pellets were also found throughout her body - target practice?? What kind of a gutless MORON could shoot a dog? Rhetorical question - we know the answer!! Arthritis has set in her knee from the old injury but Minnie doesn't let that stop her. She will pick up her bowl and carry it around with her - just in case you'd like to put something in it. It you do, she will carry it away from you and then sit it down to eat. Everyone jokingly calls it "Minnie's Drive Through Feeding". Minnie is a quirky old girl who has finally found a home she's comfortable in so there she will remain.
Geographic areas: Louisiana, Mississippi, and lower Alabama
Special Needs: None at this time.
Contact: Terri Valenti
Phone #: Please contact through email
Website: www.gulfcoastdobermanrescue.com
Email: GCDR@bellsouth.net