Meet Mr. Chance!!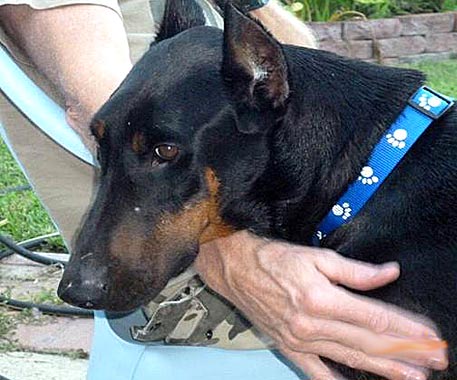 His eyes said... "Give me a chance..." The rest is history!!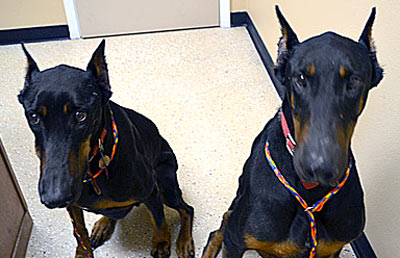 Oh... by the way, can you give my "Pal Joey" a chance too??
Chance is an 8 year-old Senior Doberman who was surrendered to rescue with his bother Joey after spending all his life in the same home. This left them both in shambles emotionally - being ripped apart from the only people and home they'd ever known and to be surrounded by strangers. When a foster home was found for Chance and his brother Joey, it was decided the two boys could remain there the rest of their days so they could regain their confidence. Gulf Coast Doberman Rescue will cover all their medical needs for the rest of their lives.
Geographic areas: Louisiana, Mississippi, and lower Alabama
Special Needs: None at this time.
Contact: Terri Valenti
Phone #: Please contact through email
Website: www.gulfcoastdobermanrescue.com
Email: GCDR@bellsouth.net