Keena!!
Meet Miss Keena!!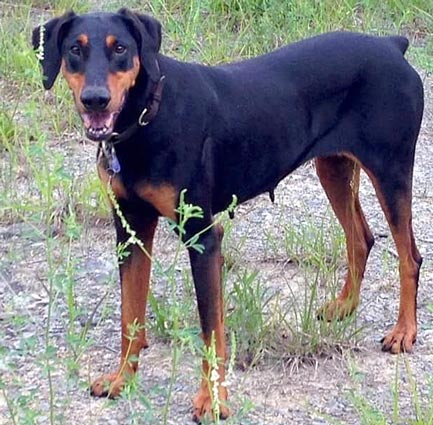 Adversity made ME strong!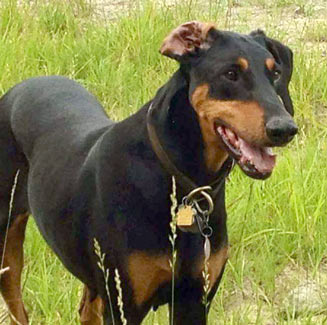 Beds?? Did you say I get to pick??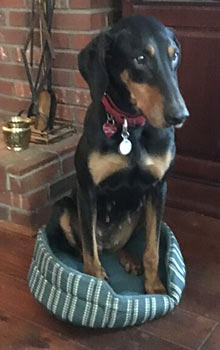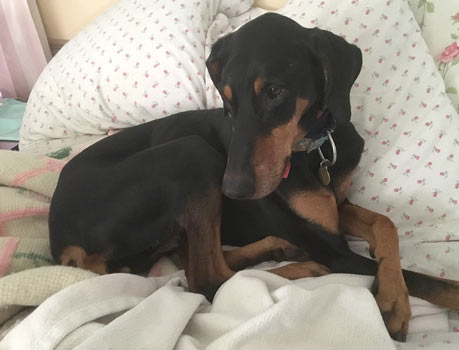 This one is too little, ya think? Ahhhhh, this one's JUST RIGHT!!!
The idea that adversity makes us stronger is a comfortable one. It gives us hope that the trials and tribulations we go through in life will make us better, or happier, or healthier. But sometimes adversity does permanent damage. We don't know what hardships were imposed on our darling Keena in her past life, but they had a lingering effect on her, reducing a strong, gorgeous specimen of the doberman breed to a nervous, unsure, fearful creature.
That was the Keena who came to Bluegrass Doberman Rescue, and because we were forthcoming about her issues no adoption applications ever came her way. But she found love and lifelong friends in her foster home and in our rescue, and together we have worked on returning that trademark doberman spark and bravado to our beloved girl. We didn't hide her away; we took her to the park, to events, and on trips. We pushed her to be the dog she would have been, had nasty, exploitative people not done their level best to cripple her spirit. Her big brother Auggie, the apple of her eye, has helped her more than anyone to overcome her fears.
Today Keena is a changed dog. She runs, she plays, she smiles. Once awake all night, vigilant for the sounds of someone who might come to hurt her, she now actually sleeps at night, her little feet jiggling with the happy dreams of running and hunting as dog should have. She loves all the foster siblings who come to live with her, helping them to decompress, to learn the routine of the house, and to relax and play. Keena does this like a pro; after all, who would be better at teaching a fearful dog not to be fearful anymore? And though she herself was never adopted, she helps her fellow fosters to put their pasts behind them, and to look forward enthusiastically to their own Gotcha Days.
Keena will always carry some scars of her past on the inside, while on the outside she is still drop-dead gorgeous. She refuses to show her age, and at nine she regularly outruns and out jumps her much younger foster siblings. It is in running that Keena is truly happy; it's in running that she is truly free.
Special Needs If Any: None.
Geographic areas you adopt to: Not available.
Contact Information: See above