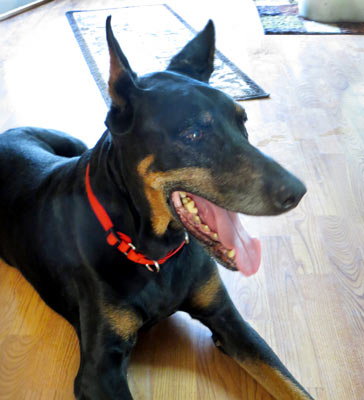 Meet Mr. Tucker, Handsome DobeGent (NOT a horse... :)!!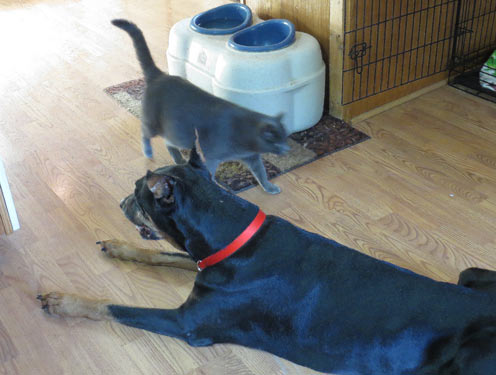 This is me passing my 'puddytat' Test! What cat??

Tucker is a 12 year-old regal Senior who did not appreciate a toddler riding him like a horse so the only home he'd ever known blamed him and he found himself surrendered to rescue. He is a sweet old guy who can live with cats and so far is showing no problems living with other dogs. He doesn't mind children either as long as they don't try to ride him. He is a happy and quiet boy who enjoys laying in the yard and soaking up the sunshine. He does have the typical old boy gait but gets around fine. He would be best in a ranch style home without many steps and all he really wants or needs is for someone to open up their home and heart so he can enjoy his retirement years.

Special Needs if any: Needs a home without many stairs.

Geographic areas: Illinois and the surrounding states

General Contact Information: Illinois Doberman Rescue will place Dobes in Illinois, Iowa, Indiana, or Wisconsin. Please contact Pam by e-mail at orphandobe@ameritech.net.Or go to IDR's website at http://www.ildoberescue.com for adoption information and application.

.