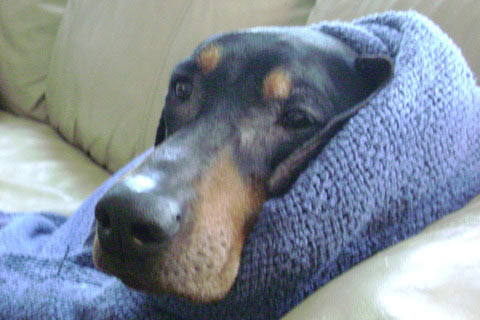 Meet Mr. Toby - The picture of blue... while waiting for YOU!!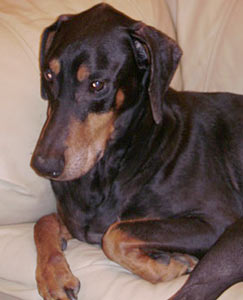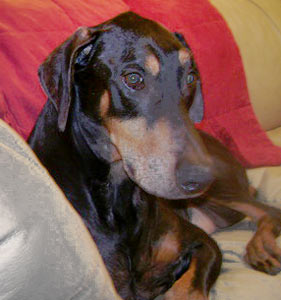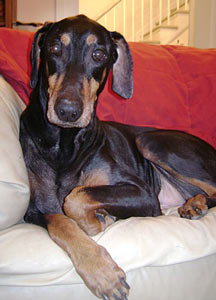 "Did someone say Toby??" You now have my full attention!!

So handsome 8 year-old Senior boy Toby is an energetic guy who does not act his age. He has a sweet and affectionate disposition, although he can be rambunctious. He is crate trained, housebroken, and goes up and down stairs with ease. He knows his basic commands like sit, stay, down and few additional ones like lay your head down, back up, paw, and other paw. He walks well on a leash but sometimes will pull. He has lived with a small dog but should not be with cats. He needs a home with the opportunity for ample exercise and attention. At the end of the day Toby wants to snuggle on the sofa or lay at the foot of your bed.

Special Needs if any: None

Geographic areas: Illinois and the surrounding states

General Contact Information: Illinois Doberman Rescue will place Dobes in Illinois, Iowa, Indiana, or Wisconsin. Please contact Pam by e-mail at orphandobe@ameritech.net.Or go to IDR's website at http://www.ildoberescue.com for adoption information and application.

.