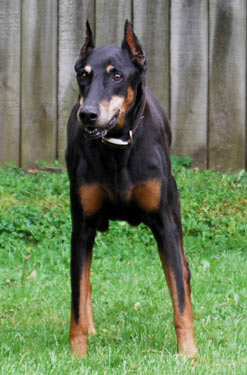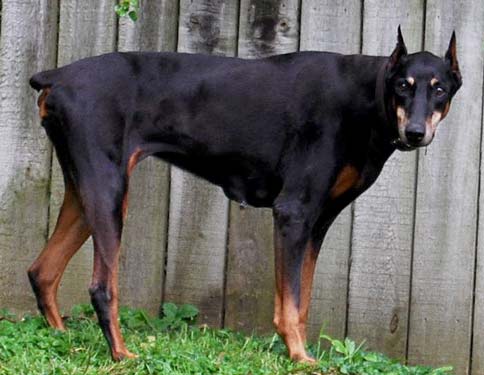 Meet Miss Sunny!! She's guaranteed to brighten your day!!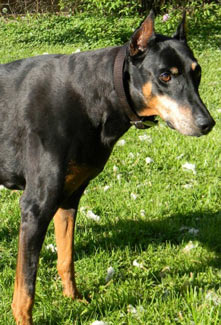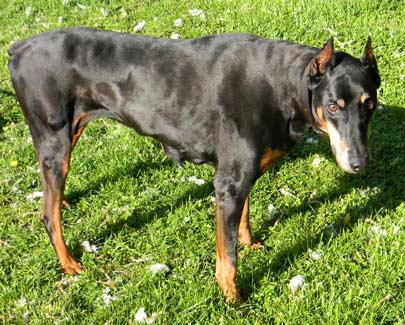 Won't you make the rest of HER days sunny & bright??

Poor 11 year-old Sunny's people packed up and moved, leaving her behind to fend for herself. IDR received an email from a good samaritan in Indiana who'd noticed her wandering the neighborhood and started feeding her. She contacted rescue because she knew she'd be moving away soon too and was afraid no one would look after this beautiful Senior. When rescue arrived to pick her up Sunny got right up in her truck and was ready to go! She is a sweet old girl who is being evaluated for some untreated medical issues. Sunny is looking for a home where she will really be cared for this time.

Special Needs if any: None

Geographic areas: Illinois and the surrounding states

General Contact Information: Illinois Doberman Rescue will place Dobes in Illinois, Iowa, Indiana, or Wisconsin. Please contact Pam by e-mail at orphandobe@ameritech.net.Or go to IDR's website at http://www.ildoberescue.com for adoption information and application.

.