Meet Mr. Rufus!! He has that DobeGent intensity!!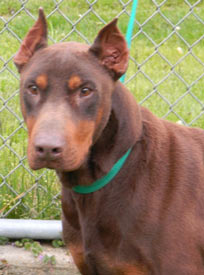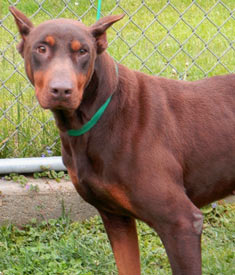 The many faces of a DobeGent!!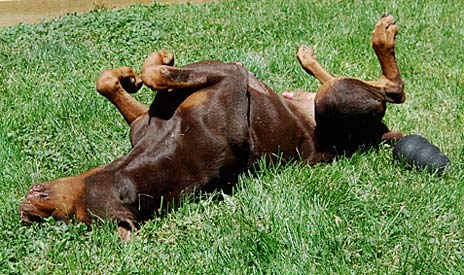 Waiting for his own bed of grass, many sunny days, a huge Kong...
And TONS of love to give and get!!

Seven year-old Rufus was picked up as a stray, skinny and full of worms. The shelter in IN treated took care of him and then transferred him to IDR. He is doing great in his foster home and is loving his big comfy blanket. He is a quiet boy who is crate trained and housebroken. He is doing well with the other dogs in the home but is a bit camera shy. He has a strange gait, is built heavy but does not seem to be in any pain. His demeanor and body shape indicates that his life was not the best before coming to rescue. IDR has pledged to make that a thing of the past for Rufus.

Special Needs if any: None

Geographic areas: Illinois and the surrounding states

General Contact Information: Illinois Doberman Rescue will place Dobes in Illinois, Iowa, Indiana, or Wisconsin. Please contact Pam by e-mail at orphandobe@ameritech.net.Or go to IDR's website at http://www.ildoberescue.com for adoption information and application.

.