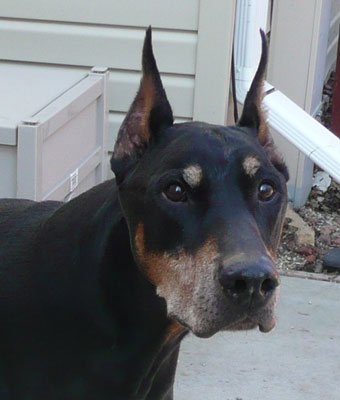 Meet Citizen Kane!! Oh, those eyes!!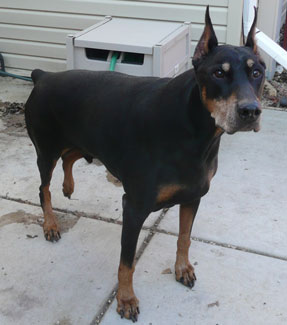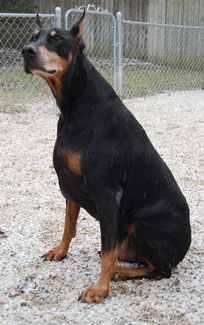 That's GOOD Citizen Kane!! I'm definitely ready to pick up my dancing card... Wanna dance?

Handsome Senior boy Kane is looking for new dancing partners. Kane has Doberman Dancing Disease but he doesn't see it as a problem but a way to keep moving in his golden years. This sweet natured dobe was dropped at a shelter when his owner passed away. He spent the first few days sad and confused and wouldn't eat. Kane is doing better now and gets very excited when meeting new dogs. He is great with all people and does well with children. Kane is completely house broken and is not destructive. When he arrived in his foster home he weighed 108 pounds so he is on a diet to lose about 25 pounds. If you are looking for a well mannered companion Kane is your boy.

Special Needs if any: He would do best in a ranch style home due to his Doberman Dancing Disease.

Geographic areas: Illinois and the surrounding states

General Contact Information: Illinois Doberman Rescue will place Dobes in Illinois, Iowa, Indiana, or Wisconsin. Please contact Pam by e-mail at orphandobe@ameritech.net.Or go to IDR's website at http://www.ildoberescue.com for adoption information and application.

.