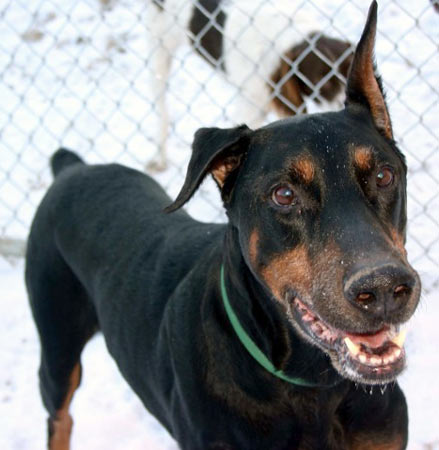 Meet Mr. Kaiser!!
Whoa!! Whazzup with that? I deserved better and I still hope to have it!!


Poor Senior boy Kaiser was hurt and confused when his family of 9 years moved away and wouldn't take him with them. He is still quite active and would do best in a home without small children. He is housebroken and seems to do well with cats but is a little picky about the dogs he shares his space with. If you're looking for a handsome, well behaved, easy going dobie companion, Kaiser is your man.

Special Needs if any: None

Geographic areas: Illinois and the surrounding states

General Contact Information: Illinois Doberman Rescue will place Dobes in Illinois, Iowa, Indiana, or Wisconsin. Please contact Pam by e-mail at orphandobe@ameritech.net.Or go to IDR's website at http://www.ildoberescue.com for adoption information and application.

.