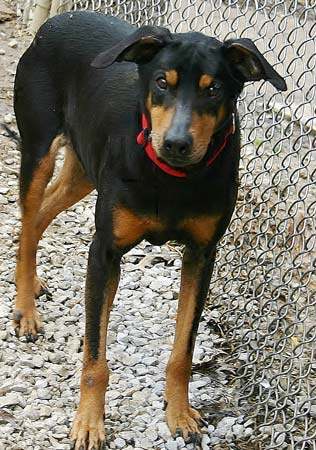 Meet Mr. Harley!! Bet he's still willing to ride your hog!!

Ten year-old Harley has had a very hard life. Prior to coming to rescue he was chained to a tree with nothing but soup to eat, and left out in the weather. Despite all he's been through, he is a gentle soul. It only took a few days in rescue with loving treatment and his little tail started wagging. Harley is a very calm boy and is willing to do whatever is required of him.

Special Needs if any: None

Geographic areas: Illinois and the surrounding states

General Contact Information: Illinois Doberman Rescue will place Dobes in Illinois, Iowa, Indiana, or Wisconsin. Please contact Pam by e-mail at orphandobe@ameritech.net.Or go to IDR's website at http://www.ildoberescue.com for adoption information and application.

.