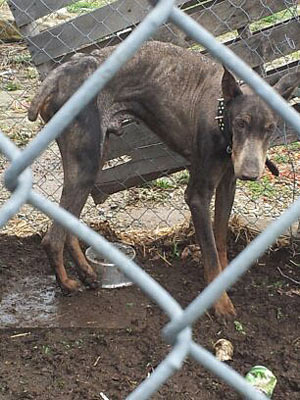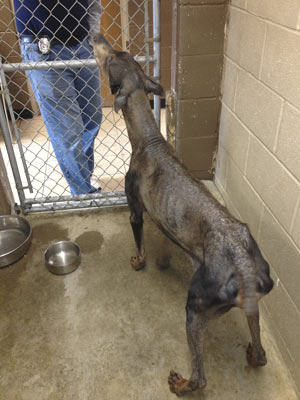 Should a noble Doberman ever be brought to this???
NO!! Clearly NOT! Though look at the one fuzzy place in the photo on the right,
it is the nubby BLUR of a still indomitable DOBERMAN gentleman!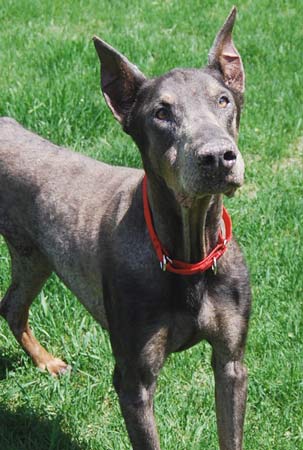 Rehab!! This is what some love will do: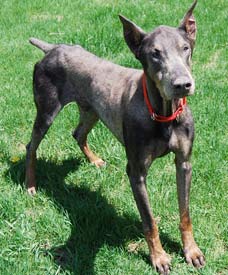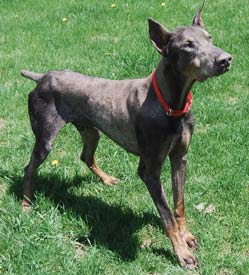 Good... Better... Best!!!

Poor 8 year old Dobey was confiscated from his owners as a neglect case and taken to the shelter. He has lived outside in horrible conditions and is very underweight. He is also heartworm positive, needs to be neutered, and to have a tumor in his mouth removed before he will be available for adoption. It's likely Dobey has never had any kindness in his life but his life has definitely taken a turn for the better. Poor no more!! Amazing what TLC will do...

Special Needs if any: None.

Geographic areas: Illinois and the surrounding states

General Contact Information: Illinois Doberman Rescue will place Dobes in Illinois, Iowa, Indiana, or Wisconsin. Please contact Pam by e-mail at orphandobe@ameritech.net.Or go to IDR's website at http://www.ildoberescue.com for adoption information and application.

.