Socrates!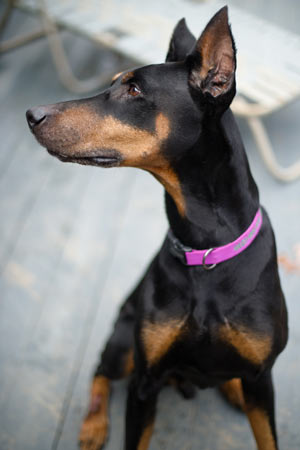 Meet the Great Philosopher, Socrates!!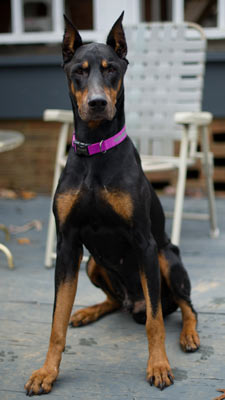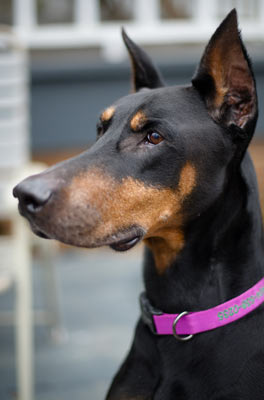 His philosophy: Find true love!! Could you be so lucky to have one so wise?
Poor Socrates at the age of 12 found himself dropped off - no, dumped - at a shelter in Atlanta where few dogs his age ever see the adoption floor. Fortunately, Rescue Angels were looking out for him and in stepped Atlanta Doberman Pinscher Rescue. He was very nervous and scared when arriving at his new foster home but he settled down after several hours of pacing and is now doing well. He lives with two female Dobermans and gets to sleep in a nice comfy dog bed next to his foster mom at night. This he likes just fine...
Before he can be adopted he has many medical needs that must be addressed. He has been started on antibiotics for severe gingivitis but will probably need a full dental. During this procedure they will go ahead and neuter him. His bloodwork is pending as well as a heartworm test. He has a large lick granuloma on his back leg that is being treated and a trip to the Cardiologist is scheduled because he has a heart murmur.
Special Needs if any: Will know more after his medical tests all come back.

Geographic areas: Georgia
Contact Information
Name: Jane Fratesi
Rescue: Atlanta Doberman Pinscher Rescue
Website: http://www.atlantadobermanrescue.com
Email: jfrat@mindspring.com