Shelly!
January, 2017 - Rest In Peace dear Miss Shelly!

You are so very loved, forever!!
Meet Stunning Shelly!!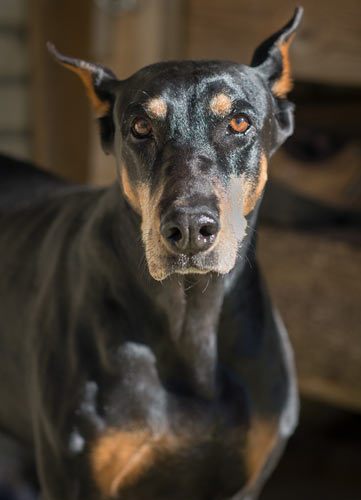 I'm sooooo happy to have been left!!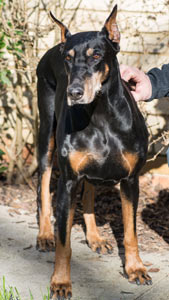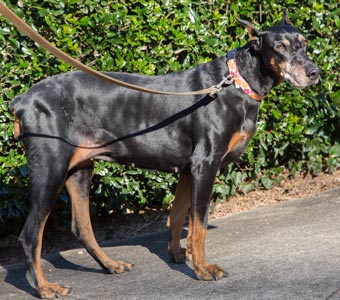 And... I'm outta here!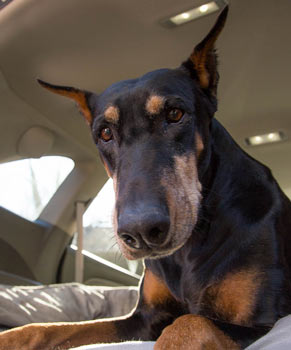 Ready?? I am!! BUCKLE UP BUCKAROO!!
Ten year-old Shelly is a very sweet and extremely calm girl who was surrendered to rescue by her owner who had to leave town the next day and could not take her. Really?? She'd had Shelly for 3 years and didn't recall where she'd gotten her. Shelly does not appear to have ever been abused but she at some point had been hit by a car and has a pin in her rear leg. This leg barely bends and changes her gait so she might benefit from somme chiropractic therapy. She also has an unsightly skin tag with 3 small mammary tumors that will be removed. Because of unfavorable pathology, Shelly will remain with her Foster Family hor her remaining days.
Special Needs if any: Pain medications, thyroid medication, doxy and heart-guard for heartworm.
Geographic areas: Not available for adoption.
Contact Information
Name: Jane Fratesi
Rescue: Atlanta Doberman Pinscher Rescue
Website: http://www.atlantadobermanrescue.com
Email: janefrat@att.net