Memphis!
June, 2013 - Rest In Peace, dear Mr. Memphis!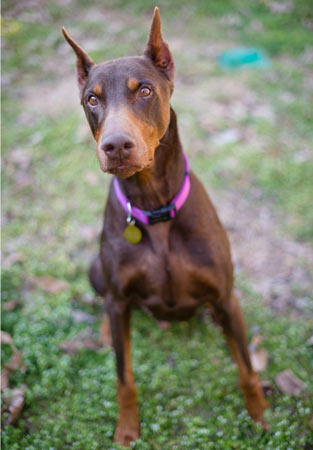 Meet Mr. Memphis!
How could anyone throw this Dude out, look at this face daily and still turn away?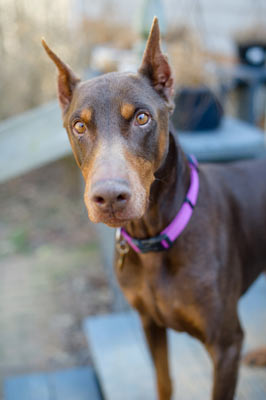 He and his sweet DobeLady, Dear Abby, wondered the same thing!!
Her advice: Let's blow this town!!
Handsome Dober-dude Memphis was turned in to rescue by his owners along with his 8 year-old Dober-sister Abby. He is housebroken and crate trained but 5 years ago his owner fenced in their yard and put Memphis and Abby outside full time while the 2 small dogs of the home continued to live indoors. Memphis would sometimes squeeze himself in through the tiny dog door so he could nap on the sofa. After finding him on the sofa, they changed the backyard fencing so that he had no access to the dog door. He is an affectionate boy who has been starved for attention since being assigned to the yard. He does not destroy anything in the home and gets along well with other dogs, large and small. He may he may have some disk issues and we are hoping that acupuncture relieves some of the inflammation; he also has a large pressure sore on each of his hips. When he came to rescue, he'd had no veterinary care since 2009 and both sores were infected. He will need to have surgical removal of the fluid filled sores and they will be sent off for biopsy. For now he has been started on antibiotics.
Special Needs if any: Will know more after all his medical tests all come back and he's gotten some acupuncture.
Geographic areas: Georgia
Contact Information
Name: Jane Fratesi
Rescue: Atlanta Doberman Pinscher Rescue
Website: http://www.atlantadobermanrescue.com
Email: jfrat@mindspring.com