Betty Ann!
September, 2013 - Rest In Peace, dear Miss Betty Ann!!
Meet Miss Betty Ann!!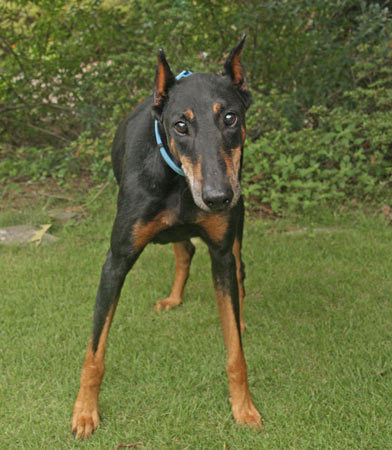 Here's hoping those sad eyes turn to glad eyes soon!!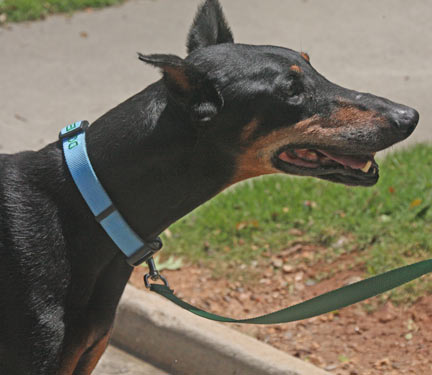 Make Miss Betty Ann happy again, will you??
Seven year-old Betty Ann was pulled from the Henry County Animal Control by Atlanta Doberman Rescue after she was picked up as a stray. She is very sweet and shy but she's not feeling well and is eating almost nothing. She is so heavy with heartworms her x-rays show the aorta and other vessels of her heart as enlarged but not her entire heart. She may have early Wobblers, is hypothyroid, has arthritis, and is awaiting her bloodwork results.
Special Needs if any: Pain medications, thyroid medication, doxy and heart-guard for heartworm.
Geographic areas: Not available for adoption.
Contact Information
Name: Jane Fratesi
Rescue: Atlanta Doberman Pinscher Rescue
Website: http://www.atlantadobermanrescue.com
Email: jfrat@att.net